Mono-culture Islam.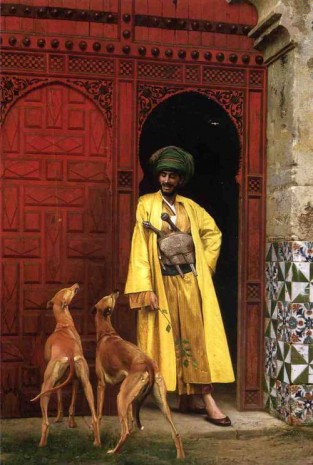 Islamic authorities said they would investigate the event, while a Muslim leader, Nooh Gadut, said the event was an attempt to insult clerics.

"Don't try to create a culture that is opposite to Islam," he was quoted by local media as saying.
Malaysia Islamic authorities probe 'dog patting' event
KUALA LUMPUR (AFP) – 
Islamic authorities in Malaysia are conducting a probe into a controversial "dog patting" event aimed at removing the stigma regarding men's best friend in the multi-ethnic Muslim-majority country.
The event, titled "I want to touch a dog" and held in a park on the outskirts of the capital Kuala Lumpur Sunday, encouraged patting dogs — seen as unclean in Islam — and reportedly drew hundreds of Muslims, raising the ire of religious leaders.
More here. H/T: Fjordman