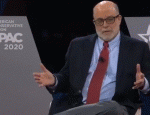 Thankfully we have Levin…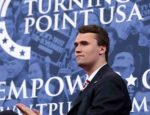 Thanks Daniel, you promised to take on this subject of the totalitarian "Alt-Right" and you delivered in spades… The Groypers are a carbon…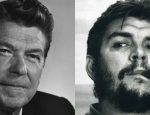 THE RULING IDEAS OF OUR TIMES The final volume of David Horowitz's "The Black Book of the American Left." April 26, 2018 Richard Baehr…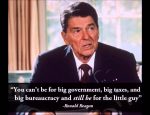 We need to change the tune here, and fast… I have never fallen for the "nationalist-populist" movement proffered by the good people with…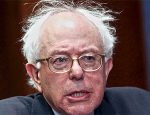 Bernie Sanders is not right on anything he says politically, he's an old kook marxist communist. Trump has got to get this nationalist populist…
Always Cruz…….. Oh yeah, that guy turned out to be from Ohio, no doubt in a group travelling from there following his campaign. The more he…
Conservative principles based upon enlightenment philosophy, always trounces statist ideology based upon utopia.   The ability to flip Progressives is absolutely astonishing how easy it…
Resist those who would say otherwise, luring you with other promises. Source Mark Levin
He (Rubio) can't defend his record so he stayed away from a conservative event, it is now all too clear for all to see.  Mark…
Anyone who tweets anything what Bob Dole has to say on politics, and think it meaningful, is a clueless to what conservatism is all about. Bob Dole…
It's never "free trade" when it's done with non-free actors. It always comes at a price of their legitimization, continued misery for political dissidents, and…
Special thanks to Mark Steyn for that label, "cartoon climatology" is a definite keeper. Steve King Keeps Immigration, Climate Change Out of Trade Deals AP…
That career ladder climbing traitor to constitutional conservatism should have been removed ages ago. Exclusive — Mark Levin: Boehner's Retaliation Against Conservatives Means War, Time…
I watched the tribute video, I somewhat found it disturbing to see no one else standing up and take note (besides Diana West, author of…
"We are not a nation of immigrants, we are a nation of citizens."
 Sing it loud brother! "We believe in common law, not in sharia law." FARAGE: GOP NEEDS ANTI-CORPORATISM, GRASSROOTS VOTERS TO WIN PRESIDENCY PartII Breitbart
Ronald Reagan and Margaret Thatcher would be both nodding in approval. UKIP chief Nigel Farage insists, as he visits America and warns that 'if the…
Conservatism is the antithesis of the kind of ideological fanaticism that has brought so much horror and destruction to the world. The common sense and…
He's an easy choice of candidate. The path clearly set before us is to elect conservatives, help Mcdaniel get to the senate to back…
Truth teller. "These people," Levin said,"are not about empowering the American people, they're about empowering themselves. They see a majority in the House and…
EFREM ZIMBALIST, JR., R.I.P. By Aaron Goldstein on 5.2.14 | 11:55PM Actor Efrem Zimbalist, Jr. passed away today of natural causes. He was 95. […] Zimbalist was also one…
THIS IS HOW THE CASE IS MADE You can't just complain about the news and direction of the country, you have to make the…
Karl Rove seen busily scribbling on his whiteboard. This is the reason why the Republican RNC hasn't supported Attorney General Ken Cuccinnelli with either words…
A Tea Party conservative. NEWSBUSTERS: In an interview with former Vice President Dick Cheney on Monday's NBC Today, co-host Savannah Guthrie proclaimed a "civil war" in…
Norquist is a crony capitalist Islamofriendly Svengali. Frank Gaffney over at the Center for Security Policy, who laid the groundwork for revealing what kind…
This is one stirring, riveting discussion and speech making. Well worth the time to listen to. H/T: Mark R.Levin
H/T: Weasel Zippers Via 'A Time For Choosing' Video by iizthatiiz
Ted Cruz is his own man, but the man is indeed very Reaganesque. Intelligent, principled, down to earth, and most importantly, conservative. H/T: Doris…
Bring on the primaries! You tell me, does the current crop of GOP squish leaders sound like Reagan, or capitulating squishes? Who would you rather…
One step at a time to build a movement, in order to crush the socialists' policies and agenda.
Diana is sure enough willing, but it all depends upon what the former Bolshoi plans on doing. All she wants is a rigorous /…
Vlad is right, Whittle's speech should be memorized and internalized…….
HELP HIM….. Sen. Ted Cruz (R-TX) on Monday called on America's grassroots conservative activists to rise up and organize an effort against the Washington,…
The best comment to Gutfeld's Breitbart post: How to Debate National Security Without Having to Debate National Security Seriously Greg, most Conservatives and Libertarians don't agree…
As long as the Democrats manage to keep black Americans on the party plantation, taking their patronage for granted, the more volatile their situation…
Kudos! Published on Jun 21, 2013 Deneen Borelli, David Webb, Star Parker, Sonnie Johnson, Wayne Dupree and a tremendous line-up of African-American conservatives tackle the…
Major shot fired across bow. Mark Levin warns Republican leadership: If the conservative base decides to leave you, you're finished Posted by The Right…
The man speaks a lot of head sense. The reshuffling of the deck chairs on the sinking ship of this US government agency (and…
The Left has most of the vicious voices out there. I just had an online FB exchange with a woman who is one of…
The next president of the US? He stands head and shoulders above most of his peers who've been there for years. One could only…
That's what happens when you respect the concept of individual rights and liberty. The cemeteries, dark woods and seemingly empty fields are filled to the brim with the…
And that the Left and leftist media hate him, endears him and his message all the more to the rest of us. CRUZ: MAINSTREAM MEDIA 'NO…
Pathetic. It's simple, Ted Cruz is a Reaganite conservative, someone who adheres to the Founder's guiding principles laid out in the Declaration and codified in the US Constitution. Of…
The truth, and the telling of it, sometimes indeed sucks. Via: Breitbart
The first statement by these conservatives is bound to bewilder and confuse the drones on the Left: "We are not a democracy, we are…
Video description: Today 2-9-2012 Marco Rubio gave an astounding speech at the CPAC convention furthering his credentials to one day be the Republican nominee…