Anyone who tweets anything what Bob Dole has to say on politics, and think it meaningful, is a clueless to what conservatism is all about.
Bob Dole Warns of 'Cataclysmic' Losses With Ted Cruz, and Says Donald Trump Would Do Better via New York Times: https://t.co/txEaLrZ4uY

— Donald J. Trump (@realDonaldTrump) January 20, 2016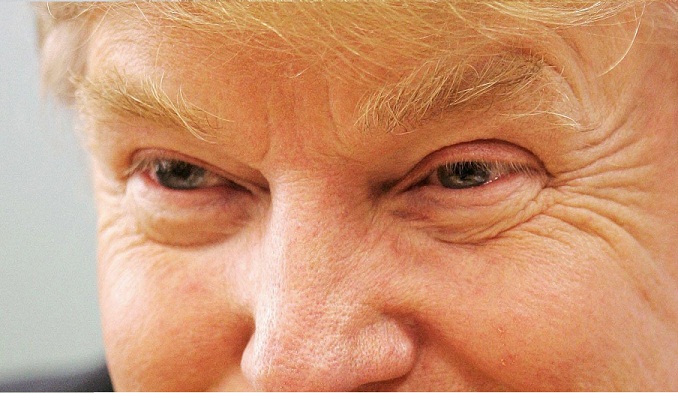 I fully agree with Rush, that there has been a pent-up anxiety (which I also felt) over the exhausting Obama years, which is now being vented through a candidate in Donald Trump. In my opinion however, he's not the 1st choice of candidate, Ted Cruz is.
I simply refuse to violate my own set of conservative principles (in picking for my first choice of candidate) to go along with the herd just because 'someone says this or that'. I look at the history first, what the person has stood for, what they understand America to be, what is conservatism, etc..
I heard Trump on the radio last year during the summer, and he was asked the question, "what does conservatism mean to you?", and he gave the most boilerplate response that any RINO could have belched out. It doesn't mean that Donald hasn't progressed from that time, he has.
What it does mean is, that he can't be trusted to think and react from a deeply seated set of conservative principles, which should be at this time in his life, like picking up a newspaper or taking a swing on the ninth hole.
Rush Limbaugh: 'Nationalism and Populism Have Overtaken Conservatism in Terms of Appeal'
On his show on Wednesday, conservative talk radio host Rush Limbaugh offered his analysis of Republican presidential frontrunner Donald Trump's rise, which he argued wasn't a sign that conservative orthodoxy was winning the day, but instead it is a pushback against the modern-day Democratic Party and President Barack Obama.
And that according to Limbaugh is a sign of the rise of nationalism and populism overtaking conservatism.
"What's happening here, nationalism, dirty word, ooh, people hate it, populism, even dirtier word," Limbaugh said. "Nationalism and populism have overtaken conservatism in terms of appeal.  And when this has happened, when it exposes — what people in Washington are afraid of —  and that that is, you know, all this money we've asked people to send us and all these donations people have made, this movement, promote that movement, where is conservatism in Washington, they're asking.  Where is it?  The Republican Party isn't conservative.  Where are all these conservative people that are contributing to policy being implemented in Congress or in the Senate?  They don't see it."
NOTE: A comment about Trump and Cruz that I came across some weeks ago, and worth reposting now:
Guys like Trump have dismissed so many things that many are numb to his detractions and focus on his entertainment. Guys like Cruz are like a clean white car with one bird poop on the hood….unfortunately, that's all people will see.

Trump is like a car parked under a phone line lined with pigeons and when people start to focus on all the poop, he lifts the hood and starts to brag about how awesome it is….a great distractor.