That's what happens when you respect the concept of individual rights and liberty.
The cemeteries, dark woods and seemingly empty fields are filled to the brim with the corpses of those who died at the hands of policies crafted by group identity minded politicians. Multiculturalism is group identity politics personified, which could never have been instituted without a statist, socialist minded, big government bureaucracy.
NOTE: The less individual liberty/smaller government minded a state is, the more likely that that government will one day be turned against certain members of that society.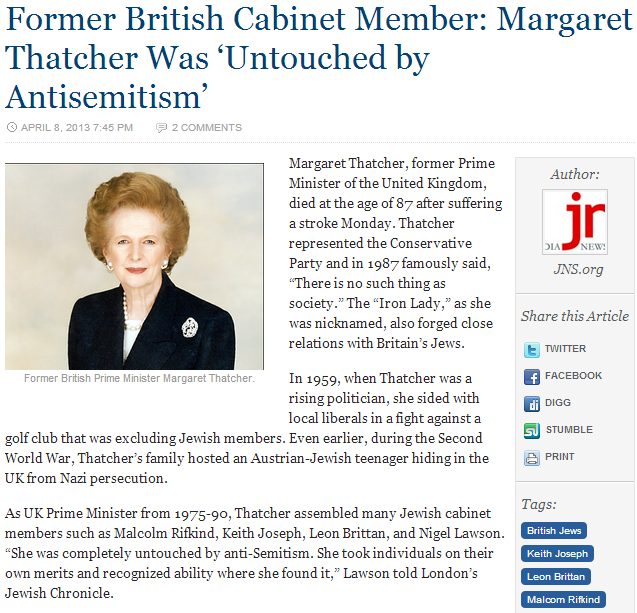 The Thatcher quote about "no such thing as society" (found here):
"I think we've been through a period where too many people have been given to understand that if they have a problem, it's the government's job to cope with it. 'I have a problem, I'll get a grant.' 'I'm homeless, the government must house me.' They're casting their problem on society. And, you know, there is no such thing as society. There are individual men and women, and there are families. And no government can do anything except through people, and people must look to themselves first. It's our duty to look after ourselves and then, also to look after our neighbour. People have got the entitlements too much in mind, without the obligations. There's no such thing as entitlement, unless someone has first met an obligation."