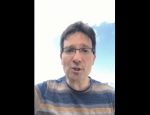 Here is the Talmud site mentioned in the piece…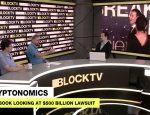 Brian of London:  User-generated content, monetized by monopolistic tech Goliaths has destroyed journalism and a number of other industries with illegal practices. Is your…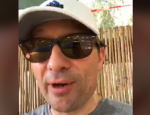 Facebook is trying to take over the banking system with Libra. Can JPBLiberty stop them? //t.co/29LIFt3MSX — 🇮🇱Dr Brian of London (@brianoflondon) June 21,…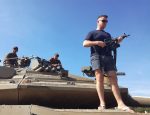 Preemptive strike. Justified in war, justified in civil society. No one should suffer an attack before reacting. You square off in an intimidating way,…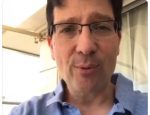 Always dependable in his analysis… Chernobyl. My extended thoughts will be out later. //t.co/ctygDrW52X — 🇮🇱Dr Brian of London (@brianoflondon) June 7, 2019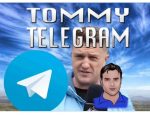 More here at Brian's website.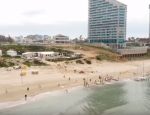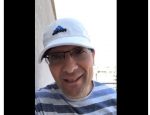 Tommy Robinson on Telegram //t.co/1kAEdD8Zqk latest censorship news. //t.co/UvJr4d5L45 — 🇮🇱Dr Brian of London (@brianoflondon) April 5, 2019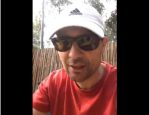 Butthurt Islamonazi pedophiles' feelings might be offended by this podcast…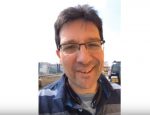 I just uploaded a post that's directly related to this one… It was about Twitter's highly slanted and biased banning of conservative users…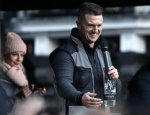 Thanks Brian for putting this together…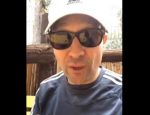 Week review, @TeamSpaceIL, #Panodrama Tommy Robinson and whatever I think of. From BERESHIT Forest. //t.co/v1htd2E9W1 — 🇮🇱Dr Brian of London (@brianoflondon) February 22, 2019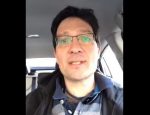 He's none of that… Brian's latest: BBC Panorama's John Sweeney is just as racist and far-right as Tommy Robinson. #Panodrama //t.co/ypnT4EA8uk —…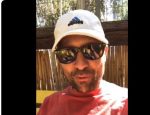 This piece by Dr.Manfred Gerstenfeld is a necessary read on the subject of Polish involvement in the persecution and murder of Jews in their country……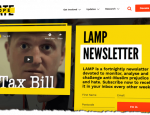 The state of far-left Hope Not Hate's attack on Tommy Robinson and the British people This week was supposed to be a huge…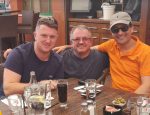 It's simply Jewish self-determination in the homeland of their fathers… What is a Zionist and why does Tommy Robinson identify with being a…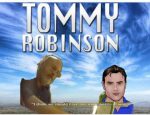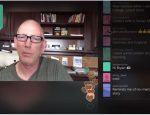 Brian of London:  Last night, while trying to cajole my kids to get out the door on time to go play D&D, I…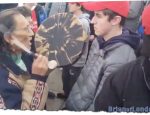 The Finnish media was no better… Watch as the media try to cover up their huge Covington School mistake in…
If you don't follow Brian's regular 'Forest Chat', you should, he's great… [The @realDonaldTrump wall or a fence, @BretStephensNYT and Brian's forest…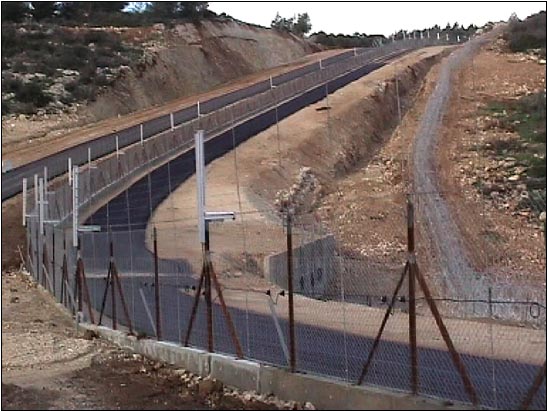 Build it and don't look back, it'll work… This is an excellent post. I had visited the security fence/barrier in 2004, and was…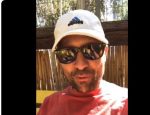 Well worth the time to watch and listen: The state of the Internet post deplatforming @not_sargon @jihadwatchRS etc. Is 2019 the year we…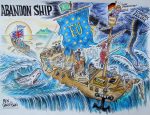 BREXIT is failing because it lacks Israeli Resilience To understand the astonishing achievements of Western Civilisation you have to understand what makes it different…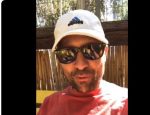 Thank G-d for Brian of London…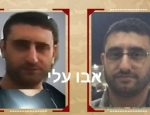 H/T: Brian of London:  This is HUGE news for #MAGA people and @AnnCoulter should take note. The "frightened mouse" Hezbollah terrorist in the tunnel has…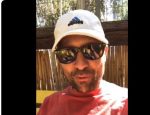 Globalism is polar opposite to Zionism. Explaining the far-right and far-left //t.co/R1Bm0zitX9 — 🇮🇱Dr Brian of London (@brianoflondon) November 2, 2018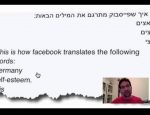 Ha'aretz, for once, has published something important and true. The whole article is essential reading (but paywalled)so I'll try to summarise and pull the…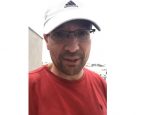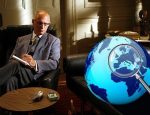 What do I think of the Protocols of the Learned Elders of Zion? brianoflondon (45) in jews •  7 minutes ago I don't normally bother engaging on this subject…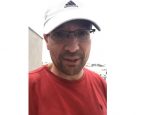 The ways in which the media lie and deceive you: Tommy Robinson case study.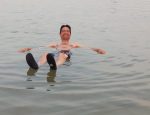 Brian: Yesterday I linked fake science expose of @HPluckrose, @ConceptualJames and @PeterBoghossian to "Palestine" why? He's talking about this study I posted on…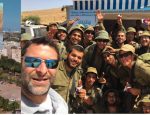 Not a coincidence… Brian:  Here's the vid in question: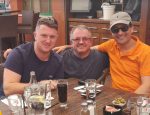 Watch on #Periscope:Tommy Robinson will be in the dock to discover If speaking honestly about Islam is possible in… //t.co/VTLusovJrK — 🇮🇱Dr Brian of…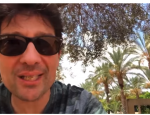 Brian: "It is wrong for British Jews to attack Corbyn on antisemitism when he's adopting a position on Israel that is only mildly more…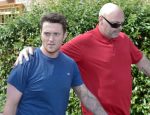 He does it in a very measured and civil way…
I agree, my only solace now is that Tommy's too high profile of a case for the UK judicial system to put him through…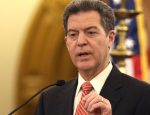 Did you know about Trump's Ambassador for Religious Freedom and his support for Tommy Robinson? By Brian of London  – July 18, 2018  Did…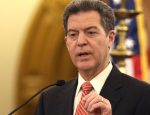 Brian breaks it down for us…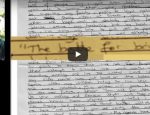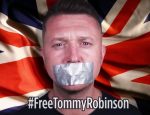 Reading out Tommy Robinson's letter from prison after last week's #FreeTommy event. //t.co/KtO7btKlwg — 🇮🇱Dr Brian of London (@brianoflondon) June 17, 2018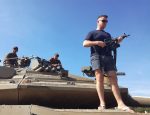 The above picture was the one that I took of Tommy in the Golan Heights, Brian was to the right of me… These…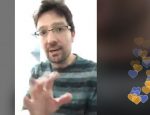 Also, read this extensive article by Brian refuting a UK journalists trashing of himself and Tommy Robinson. How @theresa_may will try to shut…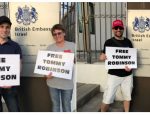 These Israeli people are great! Now in #TelAviv Outside the British Embassy. #FreeTommyRobinson pic.twitter.com/0mUFyyrzQI — Yanki farber (@Farberyanki) May 28, 2018 Now…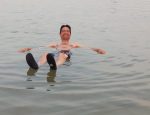 No quite the opposite… The robbed court deciders of truth are not always the sharpest blade in the kitchen drawer.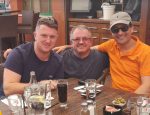 The UK's legal system has created very specific conditions around Tommy Robinson to silence him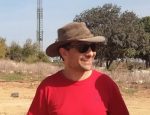 The very fake and timid media… It appears there are multiple rape gang trials in the UK, all ongoing, with nearly all defendents…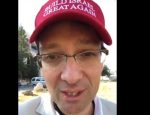 I'm in Jerusalem! But which Jerusalem? //t.co/KIzWoCLalY — 🇮🇱Dr Brian of London (@brianoflondon) May 14, 2018
They just fed the monster… It's because of antisemitism that Israel is the world's scapegoat, the whipping boy for every immoral state/leader that…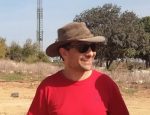 Spot on…… (As usual) Understanding And Refuting Alt-Right's Pseudoscientific Jew Hatred (Antisemitism): Part Two By Brian of London March 20, 2018 The Alt-Right and…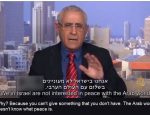 Brian: This is just so good I had to make my own edit. I've moved some stuff around and most importantly I've added a word…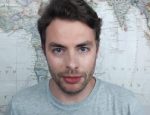 My buddy Brian at Israellycool pens a most important piece on John Paul Watson's change of heart vis-a-vis Israel, and it's all good. …
Tonight at 7pm London time Tommy Robinson will be holding a book signing event for the "Mohamed's Koran", as well as showing a new…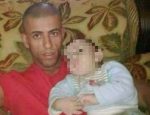 Brian of course nails it: He wanted suicide: but suicide is forbidden in his society. However, death in glorious battle against the hated Jews is…