---
The Finnish media was no better…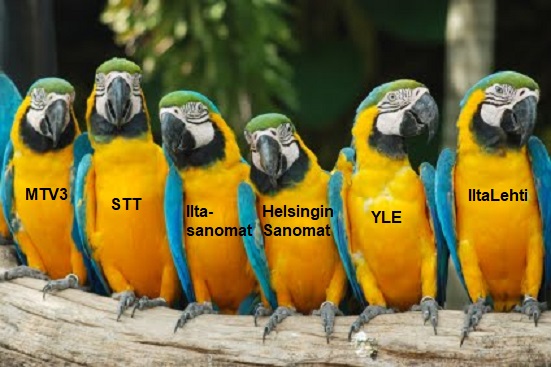 Watch as the media try to cover up their huge Covington School mistake in realtime
Yesterday I told you about the complete media lies and demonisation of the MAGA hat wearing schoolboys from Covington Catholic School. Here are the specific mistakes the M5M made and here's why they're getting caught:
They ran a story that was basically a press release from far-left activists;

They had no journalists present, they were running with "social media" reports as their sources;

They did not spend any journalistic energy to watch all available sources, they stuck only with what their far-left activist circles were telling them.
As I said yesterday, this mirrors exactly what goes on in Israel with the press and especially the news wires like AP. Let's look at the latest AP version of the story, an act that is unusual in itself: if the AP had reported this story correctly yesterday they wouldn't have to write a new story today. The admission, just by covering this again, is that there were very important details they didn't cover the first time.
BREAKING: Teen at center of confrontation with Native American says he did nothing to provoke, was trying to calm situation. https://t.co/Oae9vvfXZe

— The Associated Press (@AP) January 21, 2019
Right there in the headline: "BREAKING" – how can it be BREAKING news that you actually got a comment from the person you set up yesterday as the main antagonist in the story:
DETROIT (AP) — The student who stared and smiled at an elderly Native American protester drumming in his face outside the Lincoln Memorial as his schoolmates chanted and laughed says he did nothing to provoke the man in the videotaped confrontation and was only trying to calm the situation.

The student identified himself in an email statement Sunday evening as junior Nick Sandmann of Covington Catholic High School in a northern Kentucky suburb of Cincinnati. An official working with the family confirmed Sandmann's identity, speaking on condition of anonymity because the source didn't want to distract from the statement.