The nerve, Finnish state broadcaster YLE does it all the time with Israel, and on the taxpayer's dime.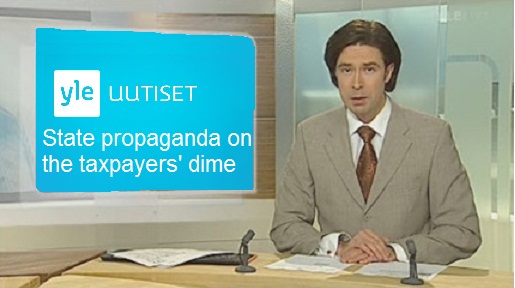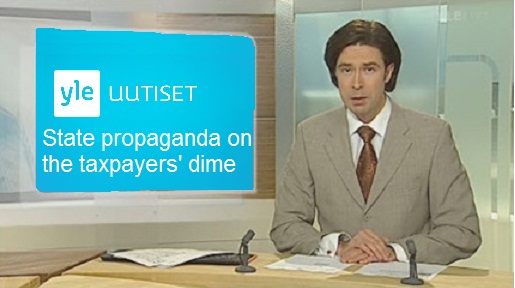 "The Foreign Ministry is closely monitoring how Finland's national image is developing globally. Of course we hope that information about Finland spread worldwide is factual and truthful.  We are interested in what kind of picture of Finland is being conveyed around the world, since it affects our image," said Foreign Ministry communications chief Keijo Norvanto.
NOTE: These states are very susceptible to the same kind of pressure that they exert against Israel, here's yet more proof.
UPDATE: Vasarahammer adds: Finnbay is a Russian-funded disinformation website:
Iltasanomat: "According to Finnbay website, the operation is part of the activities of Novosti Helsinki, which is owned by a company called 12 Chairs Oy. This company received funding from Pravfond foundation that is set up by Russian Foreign Ministry."
Note: Twelve Chairs is a Soviet era satirical novel written by Ilya Ilf and Yevgeny Petrov.
http://en.wikipedia.org/wiki/Ilf_and_Petrov
Finnbay's English-language news reporting under scrutiny
The English-language online news site known as Finnbay has come under heavy criticism for perceived inaccurate reporting on bilateral issues involving Finland and Russia. The Russian-focused think tank Aleksanteri Institute says the media organ may be propagandising its Finland-Russia reporting.
Finnbay provides subscription-based English-language reporting about Finland for global distribution. The media organisation's website also highlights the launch of English and Russian-language print versions this summer.
On Sunday Finnbay reported that Finland would continue its cooperation with Russia regardless of the views of the European Union and the United States. Following the publication of the news item, Finland's Ambassador to Russia Hannu Himanen tweeted that the report was inaccurate.