UGLY EUROPE 7.4.2014:
Norwegians and other states in the EU funding Pali terrorists, now this.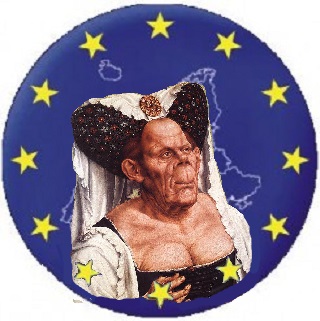 Dutch Government Finances Studies of Jihadis in Syria
Part of the Dutch Jihadi fighters in Syria receive governmental "study financing." The National Coordinator of Counterterrorism and Safety (NCTV) investigated how big this group is and whether it is possible to do anything about it. In practice, it turns out that this is very difficult however. On the other hand, all social security payments to known jihadists have been stopped. (There are about 100 Dutch Jihadists presently in Syria.)
BNFTN via Telegraaf.nl:
Student grants for jihadists
by Bart Olmer THE HAGUE –
Part of the Dutch jihadists in Syria receives student grants. Signals can not reach the National Coordinator for Counterterrorism and Security (NCTV), which examines how large the group 'jihad students' and what is it to be done. However, the discontinuation of the student grant appears to be very difficult in practice.
Jihad Dutch Muslims go on Jihad in SyriaPhoto: TLG
The NCTV says that "so far no study financing is put stop."
NCTV spokesman Edmond Messchaertstraat stressed that stopping a student of many measures is to put such a cancellation of passports and the freezing of financial assets. Dutch jihadists in their heels Four Dutch jihadists have now blocked the bank accounts because it is proven that they are fighting terrorist organizations.
Student Finance