With Russia's weapons flow to the Syrian regime continuing unabated, expect this to be a common sight for the near future.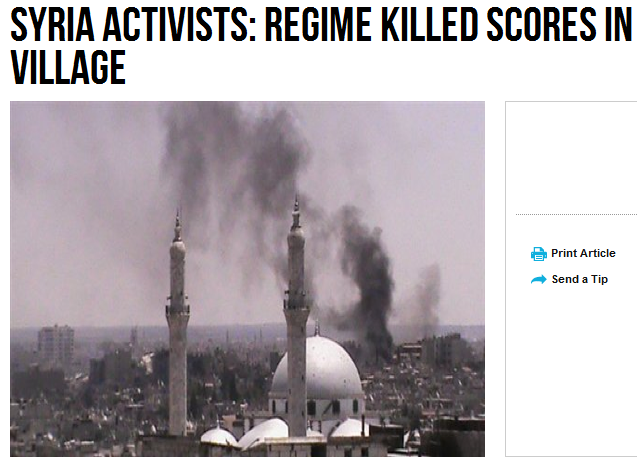 Syria activists: Regime killed scores in village
By BEN HUBBARD
Associated Press
BEIRUT
Anti-regime activists in Syria said Friday that government gunners rained shells on a poor, farming village before armed thugs moved in, leaving scores of people dead in what rebel backers claim is one of the worse single days of bloodshed in the uprising against Bashar Assad's regime.
The accounts _ some of which claim more than 200 people were killed in the violence Thursday _ could not be independently confirmed, but would mark the latest in a string of brutal offensives by Syrian forces attempting to crush the rebellion.