They love to target funerals and weddings.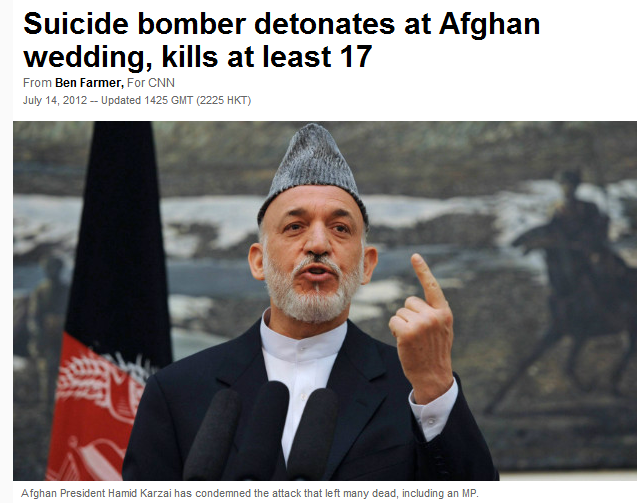 Kabul, Afghanistan (CNN) — A lone suicide bomber detonated a vest filled with explosives at a wedding in northern Afghanistan on Saturday, killing at least 17 guests, including a top politician, authorities said.
There were conflicting reports on the casualties. Police said 22 people died and about 40 were wounded in the attack.
Afghan President Hamid Karzai, who condemned the attack, said it killed 17 people and wounded 43 others.
The attacker's blast tore through the wedding hall in Aybak, capital of Samangan province.
Fatalities included Ahmad Khan Samangani, who was a member of the Afghan parliament. He was killed as he hosted his daughter's wedding, said Lal Mohammad Ahmadzai, a police spokesman.
Samangani also served as a militia leader during the Afghan civil war and fought against the Taliban.