It's a start.
For 10 people to gather in public in a country where extremist Leftism has run amok for generations is an accomplishment all by itself. The thuggish "anti-fascist" mob (read = against anyone rejecting herd mentality) cannot tolerate independent thinking and freedom of discourse, and they'll make their disapproval known with both fists and rocks.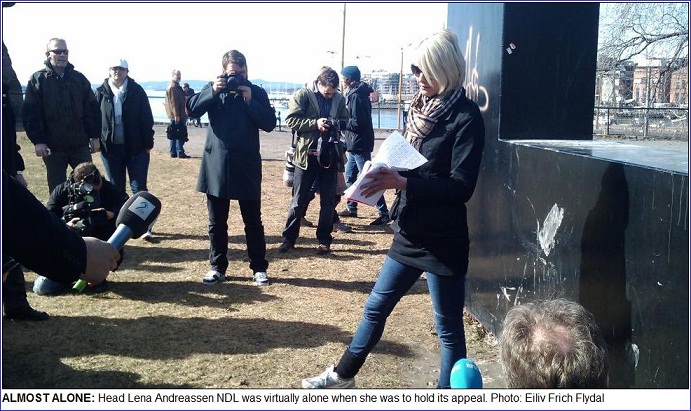 The Norwegian Defence League kicked off its first ever public demo, with only a handful of people showing up. It shouldn't come as a surprise, seeing that 700-1000 Leftist drones showed up to defend Islam and it's totalitarian sharia. Here are a few pics from the Dagbladet, H/T Fjordman.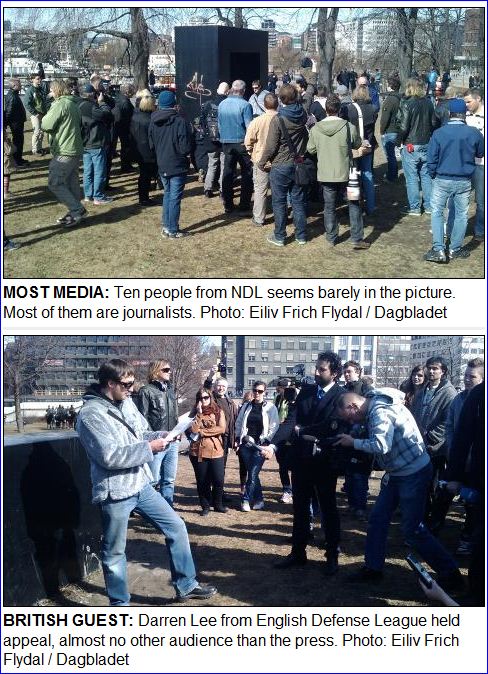 Fjordman: Those who showed up for the counter-demo, generally Marxists and far-Leftists plus Muslims, are systematically called "anti-racist activists" in the MSM while the people from the NDL are "right-wing extremists" even though they were physically attacked.