---
Impressive..!
Caroline Glick: Pompeo Presents the Trump Doctrine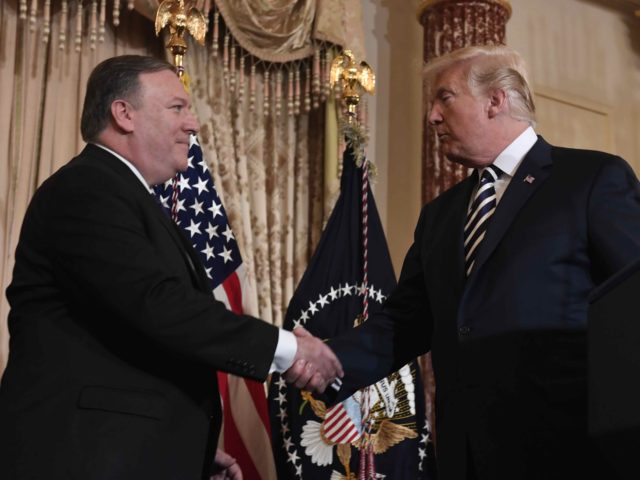 Secretary of State Mike Pompeo's speech Monday at the Heritage Foundation marked a pivotal moment in U.S. foreign policy.
Pompeo made several important arguments in the course of his half hour address, in which he set out President Donald Trump's policy regarding Iran in the wake of his May 8 announcement that he is abandoning Barack Obama's 2015 nuclear deal with Iran.
The key line in his speech was, inarguably, "As President Trump said two weeks ago, he is ready, willing and able to negotiate a new deal [with Iran]. But the deal is not the objective. Our goal is to protect the American people."
The basic insight that there is no intrinsic value to any agreement – or foreign policy initiative of any sort – that does not advance the interests of the United States or protect the American people is striking, because it has been absent from American foreign policy in relation to rogue regimes and entities for better part of the last generation.
In 1994, when then president Bill Clinton sought to contend with North Korea's illicit nuclear program, the first fantasist president, Jimmy Carter, turned up in Pyongyang to see if there was a deal to be had.
As Claudia Rosett has noted, North Korea was on the ropes back then. Its patron, the Soviet Union, had collapsed three years earlier, and its cash flow had dried up. China was still too poor to pick up the slack, as it had just undergone its first succession. Famine was killing North Koreans by the tens of thousands.
And it had just been caught, red handed, violating the Nuclear Non-Proliferation Treaty, of which it was a signatory, and developing plutonium-based nuclear weapons at its Yangbyon nuclear reactor.
If Clinton had confronted the North Koreans for their duplicity and malign behavior towards the region and towards their own subjects, he stood a decent chance of bringing an end to the regime.