---
What could possibly go wrong?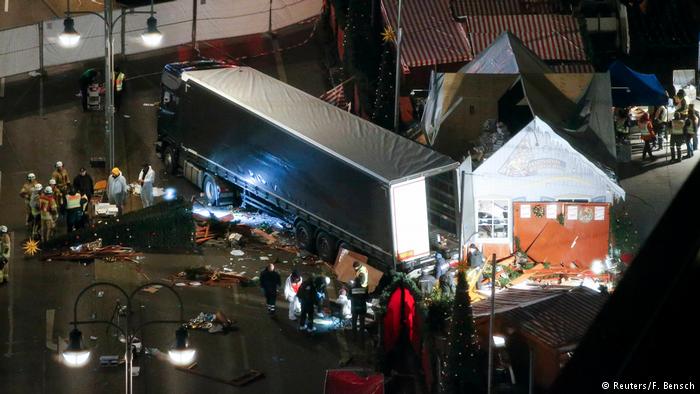 "Asylum seekers very interested"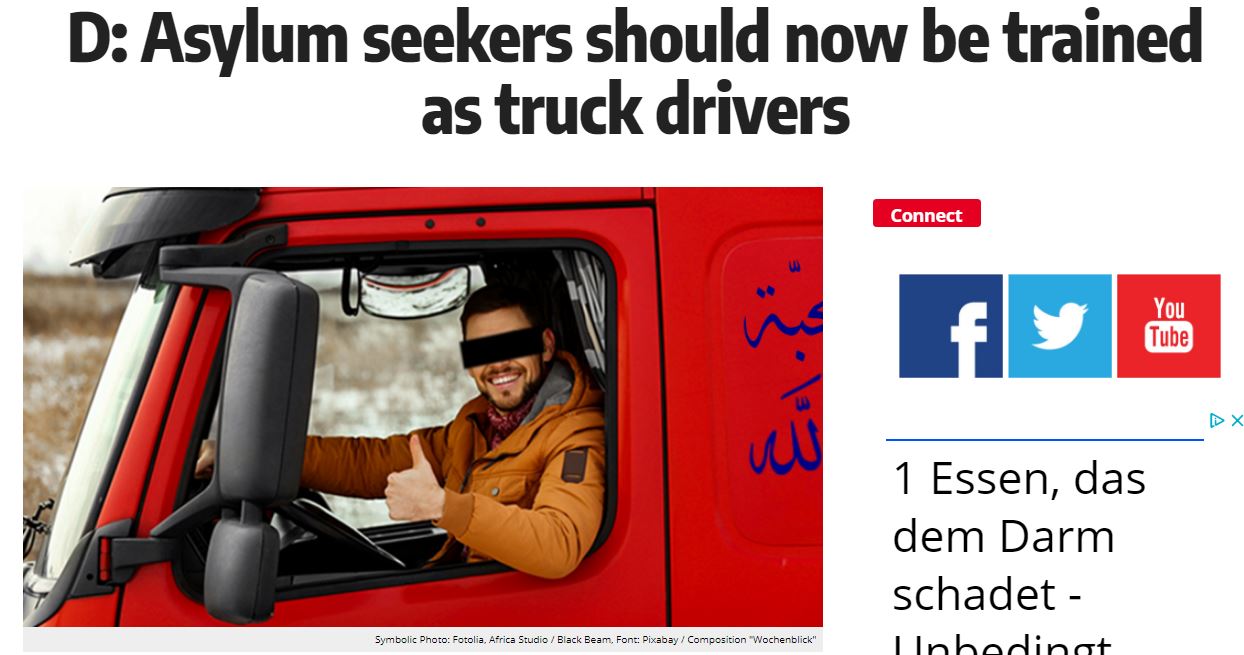 According to the German trucking association, there is an acute shortage of professional drivers in the truck industry. With a pilot project "The drive into your new future", asylum seekers should now be made easier to train as a driver. 
In this way, the German Red Cross (DRK) and the Logistics Organization (UVL) want to alleviate the shortage of skilled workers in truck forwarding! The concept was developed together with the SVG Driving School North, reports the "Deutsche Verkehrszeitung".
Supervision by "Refugee Commissioners"
The candidates are apparently to pass through two exams before the mediation. In addition to its general suitability, the DRK also wants to check the language skills and the status of residence. In addition, a separate "refugee representative" should look after the participants during the three-year training.
"The block instruction in Neumuenster and Flensburg later a member of our mobile integration teams accompany, and in addition there will be a refugee officer who will assist the trainees during the training period in the enterprise," said Ilka Hübner, head of the Kiel DRC integration team and co-initiator , opposite the "Kieler Nachrichten" .
Asylum seekers very interested
25 forwarders participate in the pilot project. 100 seats should be awarded. The crowd is already big. "Within a few days, 90 interested parties from all over Schleswig-Holstein and even from Hamburg have reported that 50 more refugees have been placed on a waiting list," emphasizes Hübner proudly.
Schleswig-Holstein's Minister of Economic Affairs Bernd Buchholz (FDP) is also pleased about the project: "With this imaginative and commendable initiative, the UVL and the DRC build a bridge between the integration of refugees and the fight against the shortage of skilled workers." According to him, this model could also be similar doing school in other industries.
Merkel supported easier asylum training
Already in 2016, the German Chancellor Angela Merkel had advocated  a loan program to facilitate the transcription of Syrian driving permits and the reduction of "bureaucratic hurdles"  . In this way, the shortage of skilled workers should be counteracted and the training of asylum seekers should be facilitated.
Motorist boss against it
"We clearly say no", retorted vehemently at that time the president of the "Federal Association of professional motor vehicle associations," Wolfgang Westermann. It was a thorough and qualified review or training required:  "You can not put everyone on a forty-ton and let go with it."
More here. (in German)
H/T: Voice of Europe