---
The usual EU elitists are whining…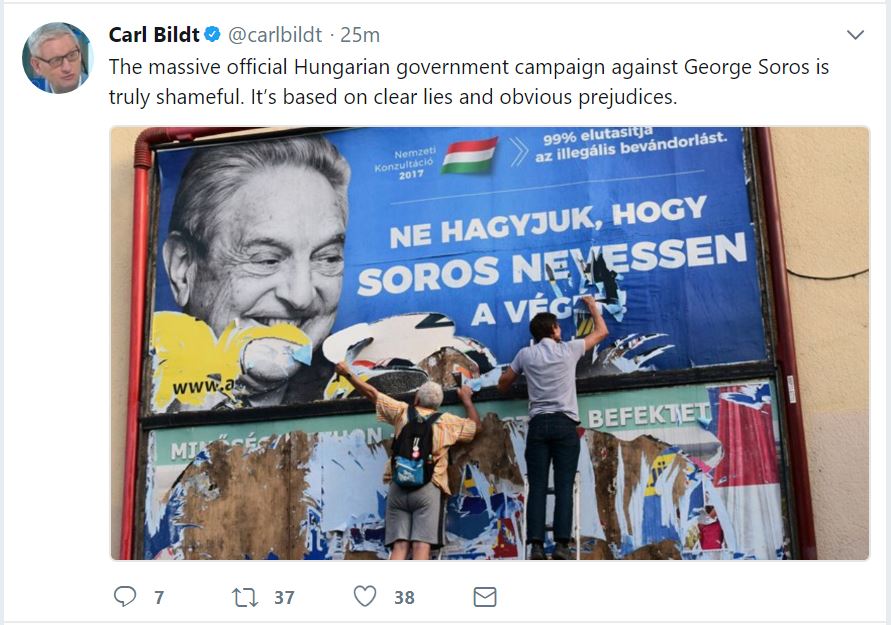 PARLIAMENTARY RESOLUTION AGAINST THE SOROS PLAN
ACCORDING TO FIDESZ, IT TURNED OUT WHO IS STANDING IN THE NATIONAL INTEREST
The Parliament adopted a decision against the European Parliament's decision to implement the SIDOS Plan. The document was adopted by 142 members of the government and voted by yes and 3 votes in favor. According to Fidesz, it is clear who is in favor of the national interest and who is the one who supports the Soros Plan, which represents the unlimited introduction of migrants.
The entry quotas fixed in the European Parliament's (EP) resolution are contrary to the Hungarian national interest and the majority of society's views, and are part of the Soros Plan which seeks to accommodate immigrants to Hungary, said Gergely Gulyás yesterday in connection with the Parliament's vote on Soros plan.
According to the Fidesz faction leader, the decision is necessary because "we are friends of the treaties, we are at the foot of European law" and the Lisbon Treaty sets the national parliaments a key role in EU decision-making.
Magyaridok.hu  H/T: Westmonster