---
No more of this: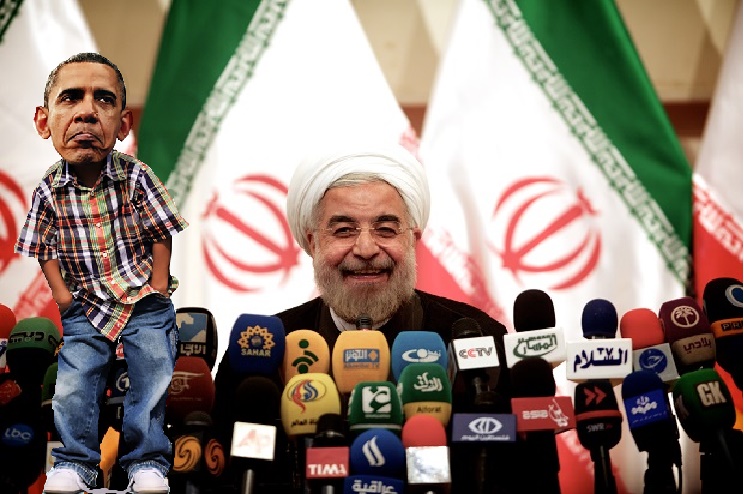 The president's major foreign policy speech on Iran will reportedly occur on 12 October.  In the meantime, however, Iran has suddenly indicated an unprecedented willingness to negotiate her contentious ballistic missile program.
Quick action: Trump moves to decertify Iran; Iran suddenly open to negotiating missile program
When we left our story yesterday, the Trump administration had signaled, through anonymous disclosures, that it intended to decertify Iran's compliance with the 2015 "nuclear deal."
This move, based partly on a complaint from IAEA Chief Yukio Amano that he had no means of or authority to monitor Iran's progress with developing a nuclear warhead, would at a minimum force renegotiation of the JCPOA.  (Renegotiation is the policy I have urged in previous posts on this topic.  We shouldn't fear the collapse of the "deal," if it comes to that.  But the place to start is forcing negotiations back open on the terms of the existing JCPOA.)
Then, Thursday night, after a White House dinner with his top military staff, Trump made a few cryptic comments of his own about Iran.
The US president said on Thursday evening that Iran had not lived up to the spirit of the nuclear deal.  "We must not allow Iran … to obtain nuclear weapons," Mr Trump said during a meeting with military leaders at the White House.

"The Iranian regime supports terrorism and exports violence, bloodshed and chaos across the Middle East. That is why we must put an end to Iran's continued aggression and nuclear ambitions."

Asked about whether he would "decertify" the deal, he said: "You'll be hearing about Iran very shortly."