---
Also, in Alicante Spain, as I reported earlier this week, the museum of MarqAlicante referred to the Spaniards who managed to eject imperial Muslim invaders from their homeland…. as 'settlers' 
'Islam, It's Also Our History!': EU Funded Exhibition, Featuring Fake Bomb, Opens After Terror Delay
A European Union (EU) funded exhibition, called 'Islam, It's also our history!', has opened in Brussels after months of delays caused by Islamic terror attacks and security concerns.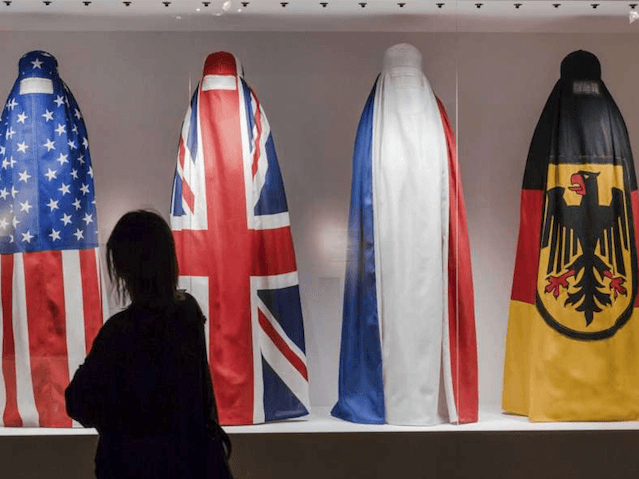 The project tracks the impact of Islam in Europe throughout history, focusing on positive achievements in medicine, philosophy, architecture, and food, as well as the migrant crisis and recent terror attacks.
The exhibition includes items of historical interest, as well as "artistic" installations showing the full-face veil and fake terrorist bombs.
The project, in the EU's capital, has cost the European taxpayer €2,500,000 according to the website of the European Commission, the unelected executive branch of the EU. A statement claims:
"The historical evidence displayed by the exhibition – the reality of an old-age Muslim presence in Europe and the complex interplay of two civilisations that fought against each other but also interpenetrated each other – underpins an educational and political endeavour: helping European Muslims and non Muslims alike to better grasp their common cultural roots and cultivate their shared citizenship."