---
Rubber meets the road…
You are either for free speech, which means being able to criticize organized religion or you're not. Where and when will the Left in its entirely (not just a few lone voices within it) finally make a stand?
"The placards may be seen to reject the existence of Islamophobia, to make defamatory statements about a specific group of people, and overall could have been seen to proactively question the ability to be LGBT+ and Muslim," the letter to CEMB went on to say.
That question was answered over 1400 years ago and still carried out today: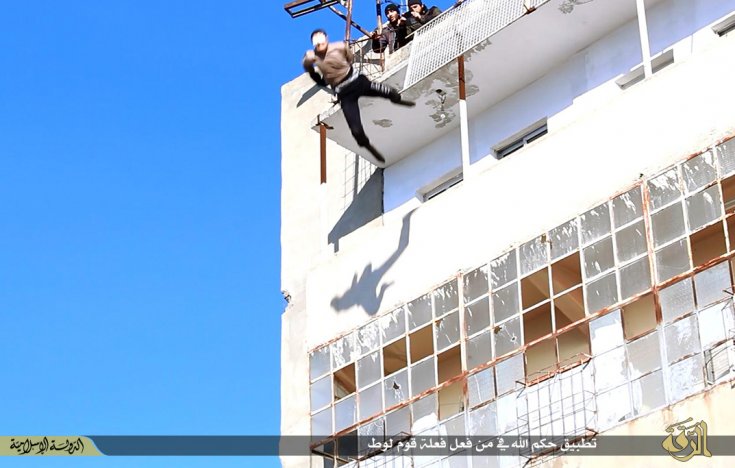 East London Mosque has called on organisers of London Pride to ban the Council of Ex-Muslims of Britain
The East London Mosque (ELM) has accused an organisation representing ex-Muslims of "feeding anti-Muslim hysteria", as a row into the display of allegedly Islamophobic placards at this year's Pride march in London escalates.
The Whitechapel-based mosque – one of Britain's largest – has sent a formal complaint to Pride in London after pictures emerged of members of the Council of Ex-Muslims of Britain (CEMB) parading with placards that said "East London Mosque incites murder of LGBT", "F*** Islam(ophobic) Muslims" and "Islamophobia is an oxymoron".
"Let there be no mistake: Islamophobia is real, hateful and often violent, as we tragically saw in the recent Finsbury Park terrorist attack," ELM's executive director Dilowar Khan said in a letter yesterday to Pride co-chairs Alison Camps and Michael Salter-Church.
"It is CEMB who deliberately conflates Islamophobia with criticism of Islam, as a way to excuse hatred directed at Muslims."
[…]
CEMB's response was scathing.
"We don't need your permission to march for LGBT rights or the rights of apostates," CEMB spokesperson Maryam Namazie wrote in a letter to the London Pride organisers, in which she referred to ELM as a "centre of homophobia".
Pride was only taking the complaints "seriously because of a cultural relativism and tone policing that is only applicable to critics of Islam and never [to] critics of Christianity".
Namazie said that the claims had been "given credence because of the erroneous conflation of criticism of religion and the religious-right with bigotry against Muslims".
"It seems Pride has bought into the Islamist narrative that betrays the persecuted and defends the persecutors. This is a politics that rewards bullies and blames victims," Namazie added.
NOTE: Atheist Maryam Namazie is a full blown Marxist communist, and a vitriolic anti-Israel lunatic. Something I saw first hand at Lars Vilks seminar some years ago when she delivered her anti-Islam speech only to be followed by a completely whacko anti-Israel screed as well. In the context which she is quoted here, she's correct, but only within a fine parameter.