---
CNN's Jake Tapper is a seriously mixed batch….
I just happen to support him in this instance, and no, I don't want him on the other side of the aisle until he fully grasps the constitution and the actual meaning of liberty.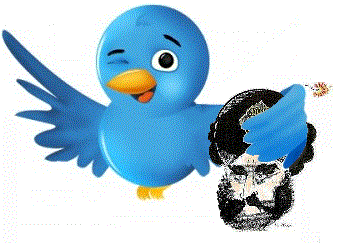 LINDA SARSOUR'S EPIC TWITTER FAIL
CNN's Jake Tapper calls out Linda Sarsour on her "ugly sentiments" and support for cop killers.
July 20, 2017
Still reeling from a series of embarrassing disclosures and meltdowns that have blackened her image, Linda Sarsour, the self-promoting anti-Semitic provocateur has found herself once again embroiled in controversy. Sarsour, who has proven to be adept and promoting herself on social media, bit off  more than she could chew when she provoked the ire of CNN's Jake Tapper.
Sarsour had expressed support for Assata Shakur, a fugitive cop killer who murdered a New Jersey state trooper in 1973. Shakur was convicted of first degree murder in 1977 but managed to escape from prison less than two years later and resurfaced in communist Cuba. She is currently on the FBI's Most Wanted Terrorists list. Sarsour has a long, sordid history of expressing support for murderers including Rasmea Odeh, the PFLP terrorist who murdered two Israeli university students, and is slated to be deported from the United States for committing immigration fraud.
Tapper called out Sarsour on her "ugly sentiments" and asked, somewhat rhetorically, if there were "any progressives out there condemning this?" Sarsour, sensitive to the fact that a prominent journalist from the mainstream dared to criticize her, lashed out with a series of bizarre tweets. She ridiculously accused Tapper of "join[ing] the ranks of the alt-right" in an effort to "target" her.  Sarsour has a habit of spewing such paranoid absurdities. Last week she claimed to be the victim of an orchestrated "Zionist media" conspiracy after irregularities were discovered in an online crowd-funding campaign she started.