---
Now they can concentrate on rallying their base, and making the case to the people.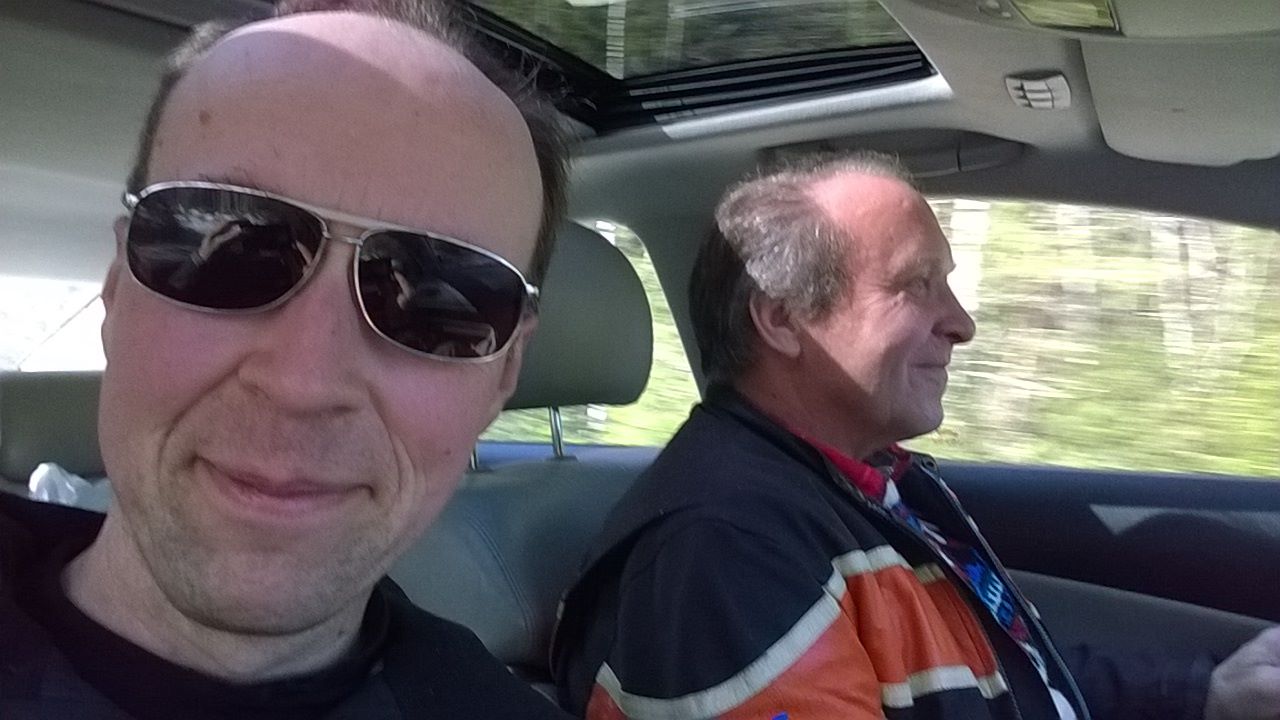 Sipilä and Orpo: No grounds for cooperation with Finns Party
Monday 06.12.2017 at 14.18
Prime Minister Juha Sipilä (center) and Finance Minister Petteri Orpo (National Coalition Party) stated that, with Jussi Halla-aho leading the Finns Party, there are no grounds to continue to cooperate.
Sipilä and Orpo tell the story on Twitter. They present their views to Center Party and the Conservative Party parliamentary groups.
According to Sipilä   a news conference will be held at the Prime Minister's residence in Kesäranta at 17 o'clock.
---
Finnish govt implodes: Centre, NCP say deal off with Finns Party
Finnish Prime Minister Juha Sipilä of the Centre Party and Finance Minister Petteri Orpo, who heads the National Coalition Party, have announced that there is no common ground for cooperation with the Finns Party under newly-minted leader Jussi Halla-aho.
Both Prime Minister Juha Sipilä and Finance Minister Petteri Orpo took to Twitter Monday afternoon to announce that the government coalition would no longer include the nationalist Finns Party. According to new Finns Party chair Jussi halla-aho, the coalition stumbled over the thorny issue of immigration policy.
The election of hardline anti-immigrant Eurosceptic Jussi Halla-aho last weekend to replace outgoing chair Timo Soini has introduced a new complexion to the nationalist Finns Party – and created a political headache for Sipilä's pro-EU government. It also propelled PM Sipilä into a huddle with Halla-aho, Orpo and opposition parties to decide on a way forward.
"Discussions held. Our joint proposal to Centre/NCP Parliamentary groups: no ground to continue cooperation with a Finns Party led by Halla-aho," Sipilä and Orpo wrote in identical tweets Monday afternoon.
Halla-aho: Sipilä would not agree to stricter immigration policy
Writing in Facebook, Finns Party chair Jussi Halla-aho said that PM Sipilä would not agree to adopt a harder line on the government's current immigration policy.
Describing the outcome of his meeting Monday morning with the Centre Party chair and National Coalition Party chair Petteri Orpo, Halla-aho wrote that he made it clear that he wanted government to stand by policies agreed by the coalition when the populist Finns Party joined the government in 2015.
"I had a good and rational discussion with Prime Minister Sipilä and Minister Orpo about government cooperation. I made it clear that the current government programme and the asylum seeker policy and related measures were good enough for the Finns Party, but we required that what was jointly agreed should be closely followed," Halla-aho wrote.
The party leader noted that Sipilä didn't agree to a stricter line on current immigration policies.
"A moment ago, the Prime Minister informed [me] that closer compliance with stated immigration policy is not possible, and that there were no ground for continuing government cooperation," Halla-aho wrote.
The new Finns Party chair promised to disclose more information on Tuesday.
Halla-aho sticks to previous sentiments
Leaders of the three coalition members sat down for talks on the future of the government at Sipilä's formal residence on Monday morning.
Question marks about cooperation among the parties arose when Halla-aho took over the party from Soini last Saturday. Halla-aho has been convicted of hate speech for disparaging comments made about Islam and Somalis. Most recently, he said that he does not renounce the sentiments, although his form of expression has changed with his increasingly public profile.
Sipilä and Orpo also reportedly had talks with opposition parties during the course of the day.
Edit: Updated at 3.29pm to include comments by Finns Party chair Jussi Halla-aho.