What are people to do when they have an inactive, feckless and uncaring government?
GERMANY ON THE BRINK: Anti-migrant protesters storm station at scene of Cologne attacks
ANTI-MIGRANT protesters stormed Cologne's train station and main square in an open act of defiance after police try to ban the demonstration.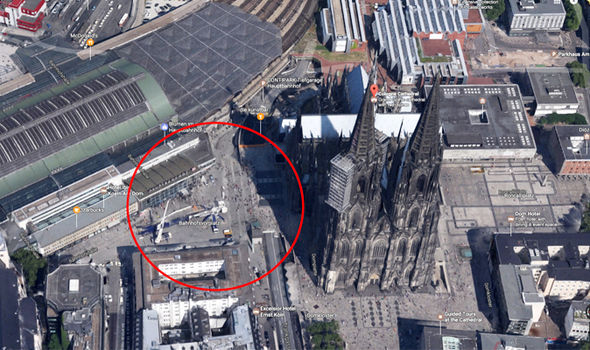 Members of the far right NDP group planned to take to Cologne's main square, the scene of the depraved New Year sex attacks, to voice their oposition to Angela Merkel's controversial open door migration policy – but police banned the event amid safety concerns.
Undeterred, dozens of protesters scaled Cologne's train station, unveiling nationalist banners and chanting anti-mass immigration slogans.
In a well-orchestrated and pre-planned move, the NDP supporters clamberd onto the station's roof and revealed their anti-migrant banner.