Gee, where did they get their grubby hands on them?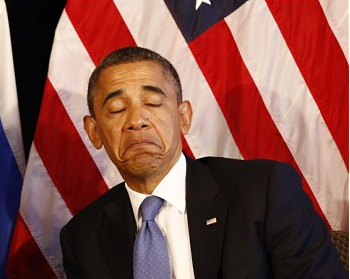 WATCH: ISIS-backed jihadis brandishing US MISSILES deliver harrowing warning to Assad
ISIS-backed Syrian jihadis have been seen in a recent video testing a collection of shoulder-launched anti-aircraft missiles.
YOUTUBE
The video shows members of the Daesh-linked Ansar al-Islam Front flourishing SA-7 Strela-2 – the first evidence indicating a dramatic relaxation of US restrictions on arms supplies in the country.
Rebels in the video claim to have distributed the weapons to "several points" around Syria to counter air strikes from both Bashar al-Assad and Putin's forces.
The first fighter says: "We, in Ansar al-Islam Front, have distributed several points of air defence to counter any attempt by the Syrian warplanes or helicopters which bombs points in Quneitra province."

Another, named as "Abu Bilal", says: "There are a lot of preparations for ambushed and units deployed on the front lines. There are units of air defence, infantry elements and other several sets of our factions and the factions of the FSA in Quneitra and its surroundings."

A US standing order had previously ruled against the distribution of the missiles in Syria, due to fears the deadly weapons could fall into the hands of enemies such as ISIS and the Nusra Front.
Syrian rebels were seen testing the US-supplied weapons in the video.