When they're not being compared to cockroaches that is…..
Here's an earlier depiction of SD party leader Jimmie Åkesson and members being depicted as cockroaches in need of extermination.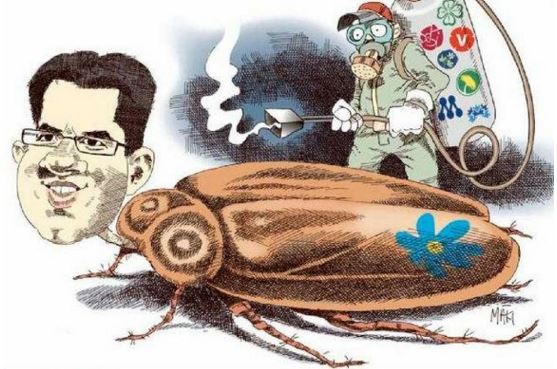 For you see, it's never incitement to violence when the Left/status quo does it, they're beyond rebuke because they're so noble and righteous minded.
H/T: Fjordman
How to get rid of human brown rats?
There is something about all the rats, right now, have you thought about it? That it is full of them everywhere?
[…]
Speaking of cartoons, the other day I found in my Facebook feed Nanna Johansson's "Media descriptions of SD in nine easy steps" from the magazine Arena in December 2012. There, she depicts the normalization process on the grain. I think we had time to step 5 now. May we not go further than that.