This is Dr.Manfred Gerstenfeld's article "remembering Shimon Peres with ambivalence", it's slightly longer than the original version published in Israel National News and republished here with the author's consent.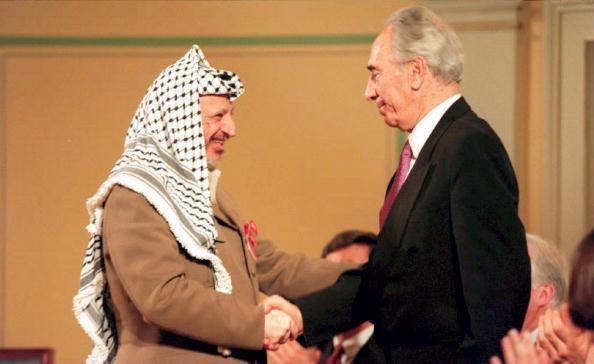 Remembering Shimon Peres with Ambivalence
Manfred Gerstenfeld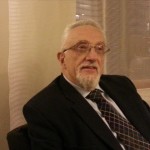 My personal memory of Shimon Peres consists of a few meetings and a number of speeches which I attended. I first met Peres in 1965. He was at one of the lowest points of his career. Peres was then the Secretary General of the Rafi Party created by Ben-Gurion which had broken away before that year's elections from the Labor Party. Despite its impressive list of candidates, including besides Ben Gurion two former chiefs of staff, Rafi was resoundingly beaten in the elections and received only ten seats. It was forced into opposition.
Peres came to speak at a Conference of the World Union of Jewish Students (WUJS) near Paris. I was the organization's chairman at the time. After his speech a number of the Union's leaders sat down with him for a fascinating conversation. We realized that he was different from the other Israeli leaders of his generation: charismatic, intelligent, open minded.
Yet today thinking back about Peres I am very ambivalent about his attitudes and behavior after the 1993 Oslo agreements, of which he was the main Israeli architect. Have these agreements done more good than damage to Israel? It is difficult to assess.
Was the Nobel Prize for Peace given to Rabin and Peres together with Yasser Arafat justified? Most probably not, but quite a few other Nobel Peace Prizes have been unjustified. That includes the one given to U.S President Barack Obama. We now know that Arafat personally signed checks to reward terrorists who killed Israeli civilians even after receiving the Prize. Did Peres ever fully expose the criminality of Arafat? I doubt it.
One of many shocking remarks Peres made after the Oslo agreements was recorded by the former head of Israeli military intelligence General Uri Saguy in an interview with the daily Ma'ariv. He said that while in his post, he had told both the then Prime minister Rabin and foreign minister Shimon Peres that there were clear signs of a Lebanon-like situation developing in Gaza. Peres's reply: "You are destroying my peace." To this Saguy retorted: "I bring you a bad message, and you shoot at the messenger. It is not my task to build or destroy your peace. I have to draw a realistic picture."
Peres is known for many important things, often positive ones. One of these is his great contribution to the security of Israel in the years prior to the creation of Israel and many years following. His role in establishing Israel's atomic reactor in Dimona was a huge contribution.
Peres was a man of vision. He developed a concept called "The New Middle East." He published a book by the same title in 1993, the year of the Oslo agreements, which was translated into many languages. It turned out to be a wild fantasy as if it were a utopian novel. Peres would frequently maintain that one should think about the long term. It was a counterproductive message in the Israeli and Middle East reality. He did not foresee the current Middle East chaos.
Peres' fantasies pleased the world community. Part of what he told them was what they wanted to hear and believe. A large number of senior foreign representatives came to his funeral. Many praised him. Besides Mohammed Abbas the Arab delegations were secondary. The Israel Arab party representatives stayed away. It is an indication of his lack of grasp of the Middle Eastern reality.
Peres' visions served Israel to a certain extent because as a prominent Israeli figure he was well received in the Western world. It did a disservice to Israel because some of the things he was saying were nonsense and encouraged world leaders to expect ever more unreasonable concessions from Israel.
President Peres repeated an absurd remark several times. He told the New York Times in January 2013, "There are two things that cannot be made without closing your eyes — love and peace." When Peres visited Norway in 2014, he praised the country and its goodness, ignoring the widespread anti-Israel attitude. Peres should not have offered such high praise to Norway. Thirty eight percent of the Norwegians think that what Israel does to the Palestinians is identical to what the Nazis did to the Jews. Had there ever been a parliamentary investigation commission, he would have been exposed as irresponsible.
Peres initiated the President's Conferences which took place in Jerusalem. They brought together businessmen, politicians, thinkers and scientists from all over the world. I attended a number of fascinating sessions there, mainly on advances in science. These conferences were a great initiative which his successor has unfortunately not continued. On the other hand, the choice of Jewish speakers was often very biased. The President of Israel should have brought in a more balanced group including more religious and right wing persons. Peres should also have refrained from including Jewish self-haters and producers of anti-Semitic slurs. I once listened with great attention to a speech of Peres there. Not only because he was a good speaker, but also because of how he alternated bright remarks with statements which were simply wrong.
Many think that obituaries should be sugarcoated. I do not belong to them. One cannot foresee what will remain of his legacy, yet if the ambivalent character of his later decades is not preserved history will not tell the truth.