Islam in the USA……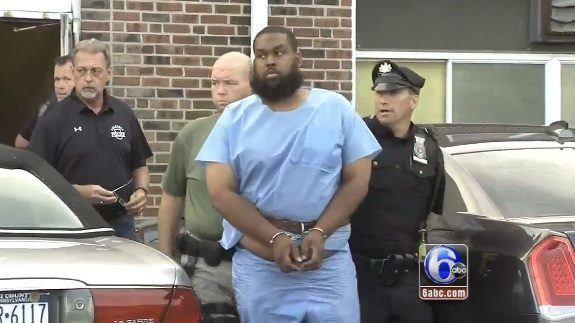 FOLCROFT OFFICER SURVIVES BEING SHOT 7 TIMES, GIVES THANKS
Saturday, June 25, 2016 07:55PM
FOLCROFT, Pa. (WPVI) —
Just a day after being shot seven times, Folcroft Police Officer Christopher Dorman released exclusive video to Action News to thank those who saved his life.
"I'd like to thank all the police, paramedics and doctors, and hey Kenny, don't forget me," said Dorman from his hospital bed.
On social media, he's being hailed a hero and #DelcoLegend has taken off in part because of Dorman's Delco tattoo.
While he appears to be doing well, Dorman is clearly disappointed that he's missing Kenny Chesney's Saturday concert in South Philadelphia.
A GoFundMe page has been started for the police officer. More than $13,000 has been raised so far.
The man who allegedly shot Officer Dorman, and opened fire on a second officer, has been charged.
The suspect is identified as Donte Brooks Island, aka Abdul Wahi. He is charged with two counts of attempted murder, two counts of aggravated assault and related offenses.