It wasn't a retraction at all, saying it was is just wishful thinking and plain stupid.
Abbas retracts charge that rabbis called to poison Palestinian water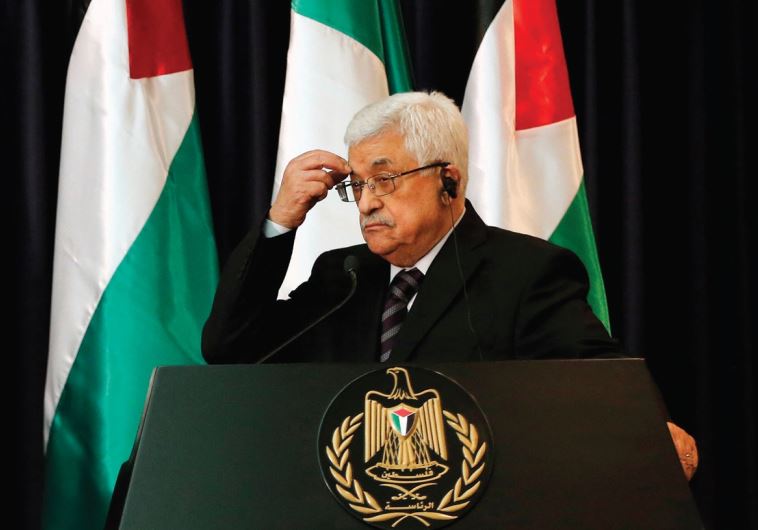 By JPOST.COM STAFF,REUTERS
Sat, 25 Jun 2016, 10:56 A
Palestinian Authority President Mahmoud Abbas on Saturday morning retracted accusations that Israeli rabbis had called for the poisoning of Palestinian wells.
The PA president had made the unsubstantiated charge in an address Thursday to the European Parliament, prompting harsh condemnation from Israel, with Prime Minister Benjamin Netanyahu accusing Abbas of propagating blood libel, referring to anti-Semitic allegations against Jews that arose in the Middle Ages.
The retraction, which was issued by the Palestine Liberation Organization, which Abbas chairs, said Abbas "rejected all claims that accuse him and the Palestinian people of offending the Jewish religion."
"After it has become evident that the alleged statements by a rabbi on poisoning Palestinian wells, which were reported by various media outlets, are baseless, President Mahmoud Abbas has affirmed that he didn't intend to do harm to Judaism or to offend Jewish people around the world," the statement read.
The retraction also said Abbas condemned all accusations of anti-Semitism against him.
Abbas's remarks to the European Parliament did not appear on the official transcript issued by his office, suggesting he may have spoken off the cuff as he condemned Israeli actions against Palestinians amid stalled peace talks.