This "tool" (a tool for anti-Israel nut-jobs) has already been debunked by the Elder of Ziyon blog and NGO Monitor.
The Finnish branch of A.I. is still headed by, Frank Johansson, outed by the Tundra Tabloids (H/T Finnish blogger Vasarahammer) for his overt bias against the Jewish state, in his "scum state" diatribe for which he (half-heartedly) apologized to the (then) Israeli ambassador to Finland, Avi Granot.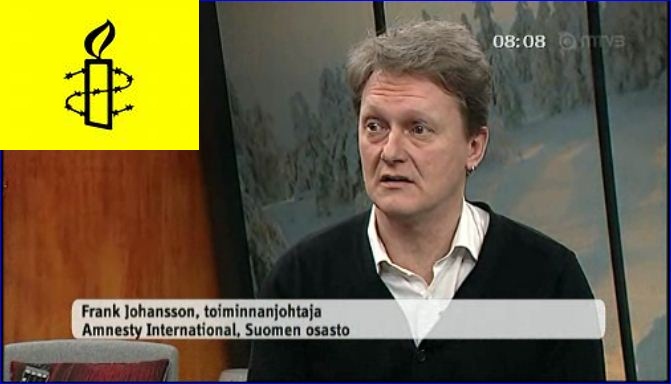 I didn't believe his apology was real then, and still do not now, especially so since he publishes highly bogus reports on Israel without question. Why the Finnish media keeps giving this organization the benefit of the doubt is beyond me, other than it feeds their own biases. Frank Johansson is a leftist fraud, and where the arab's conflict against Israel is concerned, it's always ideology first, second and third.
If the tool doesn't prove any individual case is a war crime, how can Amnesty claim that the tool proves Israel committed war crimes? Does Amnesty believe that a bunch of unproven allegations based onlying sources somehow becomes more accurate when you put a pretty face on top of lies?

Yet another lie by Amnesty, and more proof that the platform is meant not to illuminate but to obscure.

All my posts proving Amnesty bias and lies about their Gaza Platform can be seen here.