Daniel Greenfield recently stated that one of the outcomes of the "Arab Spring" (which started in Tunisia) is that now Tunisian jihadis have a shorter trip to the jihad, in nearby Libya.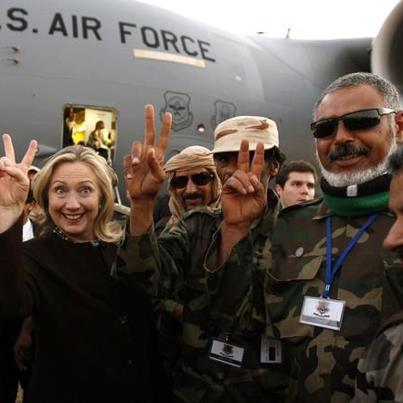 Libya magnet for jihadists from Tunisia and beyond
Tunis (AFP) – Lawless Libya has become a magnet for radical militants who receive weapons training in jihadist camps before launching deadly attacks in other countries, like last week's beach massacre in Tunisia.
The oil-rich North African country bordering Tunisia has rival governments and parliaments as well as a slew of armed groups vying for power in the aftermath of its 2011 uprising that toppled dictator Moamer Kadhafi.
The chaos in Libya has "serious security implications for the region", said Michael Nayebi-Oskoui, senior Middle East analyst at Stratfor, a global intelligence and advisory firm based in the US city of Texas.