Oh and remember what the former head of the Organization of the Islamic Cooperation said: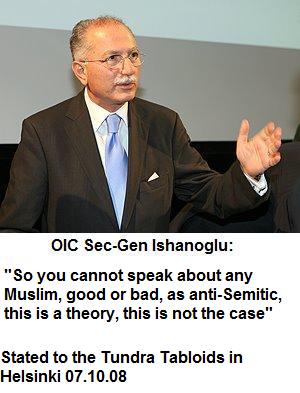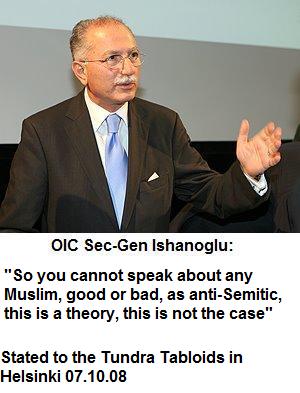 Muslims harass mourners at Jewish cemetery in Sweden
"Instead of mourning, we have to deal with harassment from outside. I am sorry that people are trying to scare us, and am even sadder that many times they succeed," says a Jewish man who faced harassment after his brother's funeral.
Police in Malmo, Sweden, have issued an order to post officers near a Jewish cemetery during funerals following a series of incidents in which Muslim youths gathered in a nearby building and harassed mourners.
This week, the brother of deceased Jewish man stayed at the cemetery to guard the body. A group of youths tried to break into the building.
"This is a difficult situation for us," the man said. "Instead of mourning, we have to deal with harassment from outside. I am sorry that people are trying to scare us, and am even sadder that many times they succeed."