The irony of supporting these parties who have created the mess is lost on the average Swede.
Gee, what do you do when you have voted for successive governments that have opened the borders to just about anybody without a care as to whether they'll be an asset to the civil society? The reason for the lack of integration is two fold, the type of immigrants flooding the state, and the reluctance of the Swedes to insist on assimilation into Swedish society as the end goal.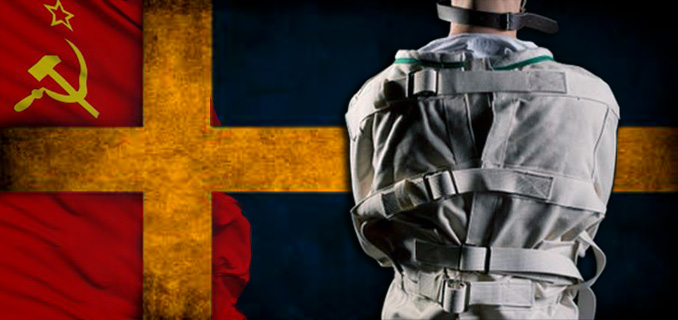 Compounding the problem, is the iron fisted hold on public dialogue by the Stalinist iron triangle (political elite, media and academia) that reaches out and smashes whoever dares to buck the status quo.
Rising fears about integration in Sweden
Asylum seekers in northern Sweden in January 2015. Photo: TT
Published: 16 Mar 2015 08:51 GMT+01:00
While a clear majority of Swedes support their country's open immigration policy, just 10 percent agree that integration efforts are working well, according to the survey by pollsters Ipsos commissioned by Swedish newspaper Dagens Nyheter.
"The results should serve as a lesson for our politicians. Swedish people give a clear disapproval of how integration works," David Ahlin, Head of Research at Ipsos told the newspaper.
Criticism of integration policies came from across bloc boundaries.
Among centre-right voters who support the four Alliance parties that formed Fredrik Reinfeldt's previous coalition government, 66 percent said that these efforts were working poorly.
54 percent of those who back Sweden's left wing and green parties offered criticism.