According to the report, the IAF had direct hits on the area from where the attack took place.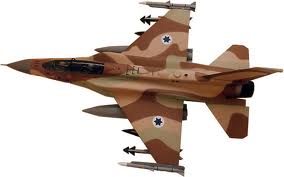 Two rockets fired from Syria land in northern Israel
Israeli army fires 20 artillery shells towards presumed source of rockets in Syria
Alerts warning of incoming missiles sounded across the Golan Heights in northern Israel on Tuesday afternoon as two rockets landed in an open area near the Syrian border.
Israel scrambled fighter aircraft into the air after the rockets landed and forces fired 20 artillery shells towards the presumed source of the rockets. The Israel Defense Forces (IDF) identified direct hits on the positions it targeted.
The IDF confirmed that four rockets had been fired from Syria and two had landed in Israeli territory, but could not initially say whether they had been intended to target Israel or were the result of fighting between various Syrian factions involved in the civil war there.
There were no reported injuries but nearly 1,000 visitors to the Hermon ski site near the Syrian border were evacuated. The site has been packed with visitors in recent days following a heavy snowfall.