The main reason why Mohamed had such a hate on for the Jews, is that he couldn't make any headway with them, he couldn't answer their excellent questions and commentary, so he took to looting and killing them instead.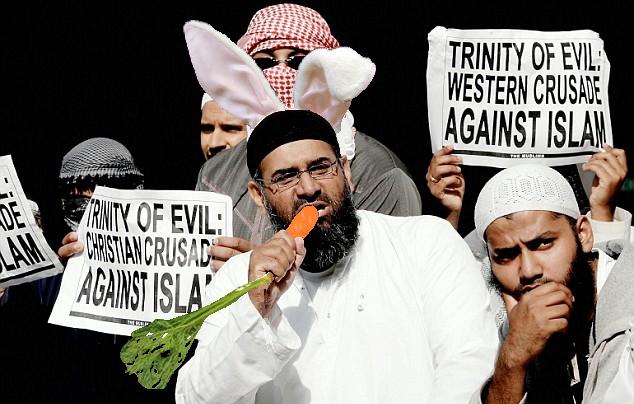 A colleague of mine informs me that two rabbis who get it (and even know the word Dhimmi) were questioning Anjem Choudary on Voice of Israel with some, great great questions that he can't answer:
Why is Islam so insecure it has to kill people who want to leave? What has Islam ever done for us? 🙂
So close down everything and pay attention. I have to listen again and make notes.
Israellycool: This is just the highlight version that ends when Anjem leaves: