And China is not lacking in demographics.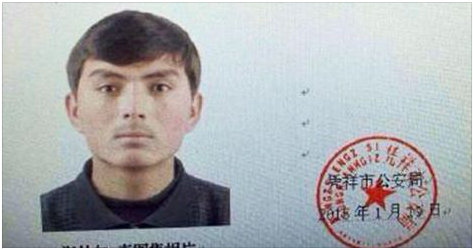 Man had fled after two of his companions were shot dead by the police trying to cross the frontier illegally
Hundreds of Chinese seeking 'jihad training' are caught on Vietnam border in one year: Beijing
More than 800 people have been stopped trying to illegally cross from China into Vietnam in just one year, with the majority attempting to get to jihad training camps, Beijing revealed last night.
The news came as an ethnic Uygur fugitive, who went on the run after two accomplices were shot dead by police at the border, was captured by police in a mountainous area of Pingxiang, the Guangxi Daily reported.
The trio had been trying to cross into Vietnam, which the Ministry of Public Security said yesterday was a popular route from China for those seeking to join terror training camps in other countries.
Police said most of the cases were spurred on by the East Turkestan Islamic Movement, which is spreading extremist religious views and provoking people to leave the country and participate in jihad, Xinhua reported.
Most of those caught trying to sneak out of the country had watched underground terror videos or had even engaged in "terrorist" activities, killing people before leaving the country, Xinhua said.
In the shooting on Sunday night, police forced the three Uygurs from Xinjiang to stop at a highway toll station near the border and media reports said the suspects launched an attack on officers.
The local public security bureau had issued a description of the suspect who fled and offered a reward of 10,000 yuan (HK$12,600) for any leads in the manhunt.
The ministry has set up a special unit, called "4.29" and deployed police in Henan , Guangdong, Guangxi, Sichuan , Yunnan and Xinjiang to target gangs smuggling people across southern borders.
"The security apparatus has been on high alert since the attacks on Tiananmen Square and in Kunming last year," said Li Wei, director of the anti-terrorism research centre at the China Institutes of Contemporary International Relations.
"Chinese citizens are being lured by extremists just like those from the West."
More here. H/T: Cecilie Gamst Berg