Being a Jew in a sea of unassimilated Muslims who are protected by a feckless, weak-in-the-knees ruling elite, is a troubling thought indeed.
Seeing that Sweden has already had an IslamoNazi suicide bomber of its own to hit the streets of Stockholm, a few years ago during the Christmas season, I believe that it's entirely prudent that Jews be worried and arm themselves if at all possible. Join hunting clubs and purchase rifles with the sole intent of defending yourselves.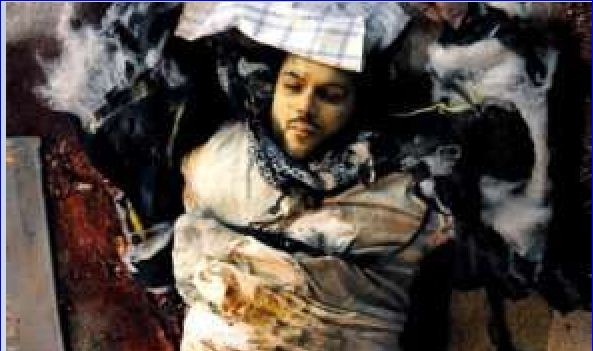 NOTE: Never again means just that.
Islamists target Swedish Jews after Paris attacks
Lena Posner Körösi, head of the Official Council of Swedish Jewish Communities. Photo: Leif R Jansson/Scanpix
Published: 14 Jan 2015 16:55 GMT+01:00
Jews in Sweden have received numerous threats from Islamic groups in the days since the terror attacks in Paris that left 17 people dead, the head of the Jewish council told The Local.
Stockholm's Jewish Community has received the bulk of the threats and has beefed up security at its premises across the capital in response.
"We have received emails and letters from Islamists containing threats. The police and security services have raised the threat level accordingly," Jewish council chairwoman Lena Posner Körösi told The Local.
"What we don't know is whether these threats are from people linked to groups like al-Qaeda or Isis or if they are copycats."
Police in the city have also reacted to the threats.
"We currently have increased surveillance at some ten properties in central Stockholm where Jewish activities take place," Fredrik Näslund from Stockholm Police told television network SVT.
The Jewish Community in Stockholm was already on high alert after receiving two bomb threats last summer. The group operates synagogues, a library, a community centre, and a school, along with a range of other activities and events.
Jewish groups in Malmö and Gothenburg have also seen an upsurge in threats in recent days after four Jews were shot dead by a French jihadist in a kosher supermarket in Paris.