It's as almost as if he knew it would happen!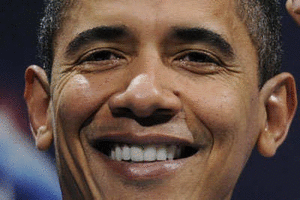 Gitmo Detainees Released by Obama Are Now Fighting for ISIS
FOX News and other media outlets report that:
"As many as 20 to 30 former Guantanamo Bay detainees — some of whom were released within the last three years — are suspected by intelligence and Defense officials of having joined forces with the Islamic State and other militant groups inside Syria. ….
The development has cemented fears that the U.S. military would once again encounter militants taken off the battlefield."
Some of the detainees have reportedly cozied up to ISIS and are fighting on the ground in Syria. Others are thought to be supporting Al Qaeda. How many American lives will be endangered as a result?
The crème de la crème, according to FOX:
Of the 620 detainees released from Guantanamo Bay, 180 have returned or are suspected to have returned to the battlefield.
Of those 180, sources say 20 to 30 have either joined ISIS or other militants groups in Syria, or are participating with these groups from outside countries. Officials say most of those 20 to 30 are operating inside Syria.
Earlier this month NewsMax reported that President Obama may do that "pen and a phone thing" and override a congressional ban on bringing Guantanamo Bay detainees to the United States. He could close the facility via executive action. The Wall Street Journal reports that Obama is "'unwavering in his commitment' to closing the prison before he leaves office, and wants to keep all options open on his campaign promise, which he considers part of his presidential legacy."