Maroons.
The lights out at the cathedral, is exactly what will happen in the years to come if Islamization remains unchecked and the current course unchanged. This is how a nation dies.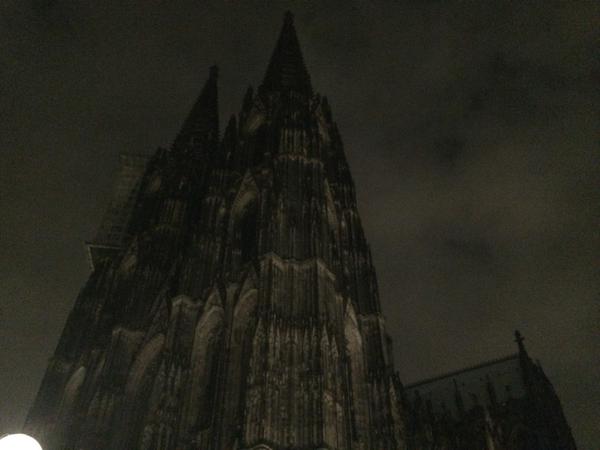 Germans take to the streets to protest anti-Islamization movement
Anti-Islamist 'Pegida' supporters have had to cancel their appearance in Cologne, where thousands of demonstrators showed solidarity with migrants. However, thousands of anti-Islamists showed up in the city of Dresden.
20,000 residents in Cologne and neighboring areas gathered on the streets to demonstrate against the anti-immigrant movement, Pegida.
Overwhelming support for immigrants and asylum seekers in Cologne led to the Pegida demonstrators cancelling their appearance. Citizens in Cologne shouted out in jubilation, the sole goal of their demonstration being to prevent the Kögida- the name of the anti-Islam movement in Cologne- from marching in their city.
Lights out in Cologne
Bridges over the Rhine in Cologne and the Cologne Cathedral were plunged into darkness as demonstrators of the anti-Islamic movement gathered to protest the influx of refugees into Germany.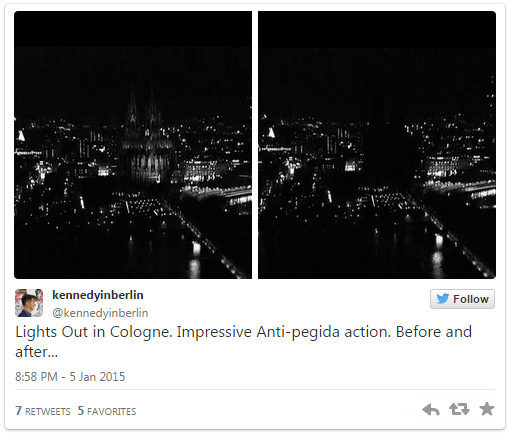 More here. H/T: Fjordman