Play the victim card, it's the de fault position that Leftists do best.
Cops turn backs against viewing screen.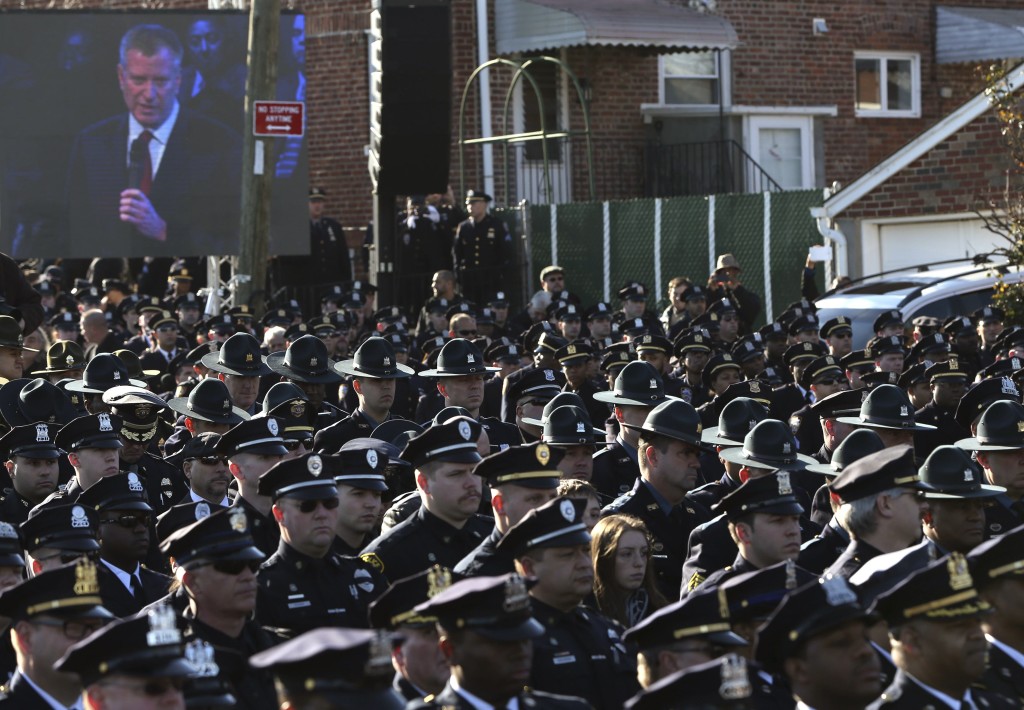 Bill de Blasio slams protesting officers: 'I can't understand why anyone would do such a thing'
New York City Mayor Bill de Blasio said it was "disrespectful" for protesting NYPD officers to turn their backs to him during the funerals for slain Officers Rafael Ramos and Wenjian Liu.
"Those individuals who took certain actions this last week — or last two weeks, really — they were disrespectful to the families involved. That's the bottom line," Mr. de Blasio said in his first remarks to the public about the officers' protests, Mediaite reported.