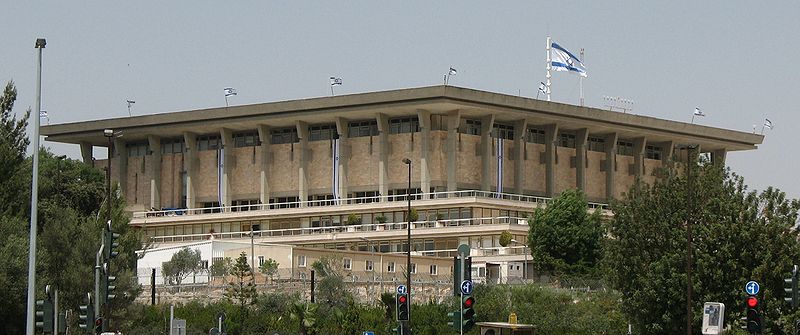 THE FIRST DAYS OF ISRAEL'S ELECTION CAMPAIGN
Manfred Gerstenfeld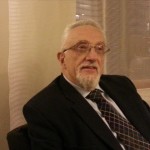 On December 2nd, Prime Minister Benyamin Netanyahu fired Finance Minister Yair Lapid, the leader of the Yesh Atid ("There is a future") party, and Justice Minister Tzipi Livni, leader of Hatnuah ("The Movement") party. Netanyahu stated on television that unlike the previous government, the current one was – from its inception – a contrarian government. He claimed that these two party leaders had conspired to overthrow him by attempting to form an alternative government jointly with some of the opposition parties.
Netanyahu attacked Livni, who had criticized her dismissal, by saying that in May 2014, and against the cabinet's decision, she had met Palestinian President Abu Mazen. Netanyahu added, "Livni and Lapid have one thing in common – they talk about new politics, but in practice, they practice old policies."1
The next day, the 19th Knesset decided to dissolve itself in the first reading. It left a small opportunity open for reconciliation between the parties before the second and third reading, to be held on December 8. Out of the 120 lawmakers, 84 voted for dissolution, and none voted against.2 The elections for the next Knesset will be held on March 17, barely two years after the most recent elections.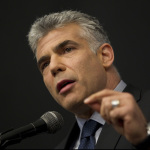 The election campaign has immediately begun and the gloves are off. Lapid reacted to Netanyahu's statement by saying that Netanyahu was disconnected from what the people of Israel felt. Lapid remarked, "You have no idea what it does to the citizens of Israel because you live in your aquarium, and for a long time now, you don't know who the people are and what really troubles them."3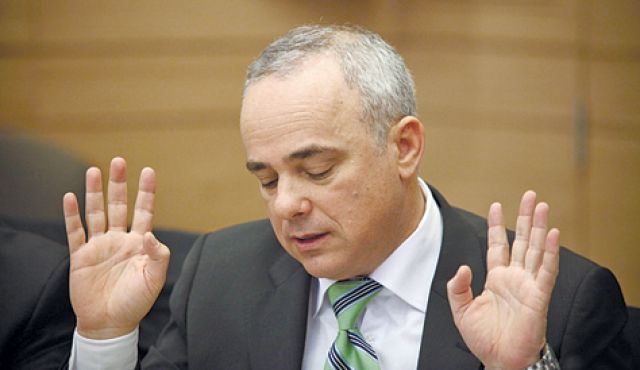 The usually polite International Relations Minister Yuval Steinitz of Likud told Lapid to go back to being a television host. He attacked Lapid for the socio-economic deterioration of the country. Steinitz, who was the previous finance minister, added, "This is what happens when you let a guy whose only qualification is good hair run the economy."4
These elections, like the previous ones, may be characterized by frequent polls. There were already two polls held by the TV channels 2 and 10 on the day the election was announced. Simultaneous polls usually show substantial differences between them. These two, however, gave surprisingly close results. An additional poll conducted by the Hebrew daily Israel Hayom a few days later showed some differences, the main one was a better result for Kahlon's party.5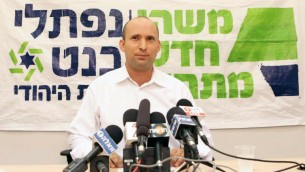 In both initial polls, the Likud was found to be the largest party with 22 seats. It was followed by the right-wing modern Orthodox party Habayit Hayehudi ("the Jewish Home"), led by Economics Minister Naftali Bennett with 17 seats in both polls, and the Labor Party with 13 seats in both. Israel Beiteinu ("Israel is our Home"), led by Foreign Minister Avigdor Lieberman would get 10 seats according to the Channel 2 poll, but according to the Channel 10 poll, win 12 seats. A new party likely to be created by the former Likud Minister of Communications, Moshe Kahlon, was also polled to be at 10 and 12 seats respectively. The biggest loser, according to the polls, would be Lapid's Yesh Atid party, which currently has 19 seats and, according to the polls, would fall to having 9 seats.
Of the religious parties, United Torah Judaism did well, with 8 seats. Shas, whose charismatic spiritual guide Rabbi Ovadya Yosef passed away in 2013, scored 9 and 7 seats in the two polls, as against the 11 seats it holds at present. 6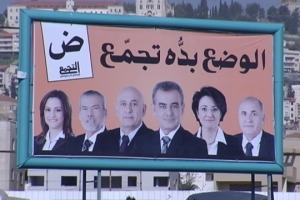 One major change that has occurred since the last elections is the new increase in the entrance threshold, which was raised to 3.25% of the votes in May 2014. This poses a major challenge to new entrants. The three Arab parties, who together have now eleven seats may have to find a way to present a combined list. In particular, the Balad party is likely not to pass the threshold if it runs alone.
As always, in the first phase of the campaign much focus is given to rumors about persons outside the political sphere who may be possible candidates. A major issue, however, is which list between the left-wing and the right-wing will be bigger, in the elections. On the right, there are the Likud and Habayit Hayehudi parties, which have already agreed to give each other any surplus votes, meaning votes to either party that would not be enough for an additional seat, would be combined to create an additional seat for one of these two parties.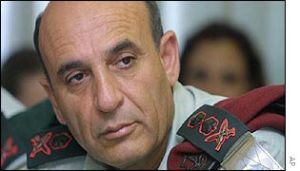 On the left, an effort will be made to bring together Labor, Yesh Atid, Hatnuah, and the small Kadima party led by General Shaul Mofaz, a former Defense Minister. In order to surpass the right wing parties' possible majority, the left would probably have to attract Kahlon's new party, as well.
A poll by Panels Research on behalf of The Jerusalem Post and its Hebrew sister daily, Maariv, showed a major public disaffection with Prime Minister Netanyahu. Sixty percent of those polled said that they did not want Netanyahu to continue as prime minister, 34% said they would, and 6% did not know. In an imaginary head-to-head election between Netanyahu and Kahlon, 46% preferred Kahlon and 36% preferred Netanyahu.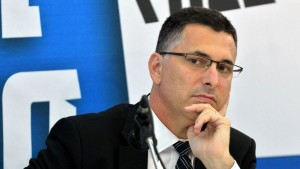 In a similar run off between Netanyahu and former Likud interior minister Gideon Saar, 43% preferred Saar and 38% preferred Netanyahu. It led to some calls for Saar, who left politics a few months ago, to challenge Netanyahu in the January Likud leadership elections. In imaginary run offs against present party leaders, however, Netanyahu would win in each case. Against Labor party leader Isaac Herzog, Netanyahu would win by 1%, against Bennett, he would win by 12%, against Lapid by 17%, and against Lieberman, Netanyahu would win by 28%. Sixty four percent of those polled said that the socio-economic situation had worsened under the current outgoing government, and 58% said that the security situation had worsened.
When asked which was the most important issue in the coming election 34% of those polled said the economy, 30% said it was security, 14% chose social justice, 10% said matters of religion and state, 5% said Arab-Jewish relations, and 2% said education and culture. Only 1% said Israel's foreign relations was the most important election issue.7
An Israel Hayom poll on December 3rd found that 49% of the respondents thought that in view of the current crises between coalition partners, new elections should be held, while 42% thought that this was not the case. According to the poll, Netanyahu was the preferred candidate to head the next government for 22% of the respondents, followed by Herzog with 11% and Livni with 9%. Lieberman and Bennett each received 6% and Lieberman and Kahlon each received 5%.8
All in all, a warm beginning of a campaign which will last well over three months.
Footnotes: