The status quo power barons return to the time before Gaddafi's fall.
Libyan rebel leader refuses to hand over oil ports to rival group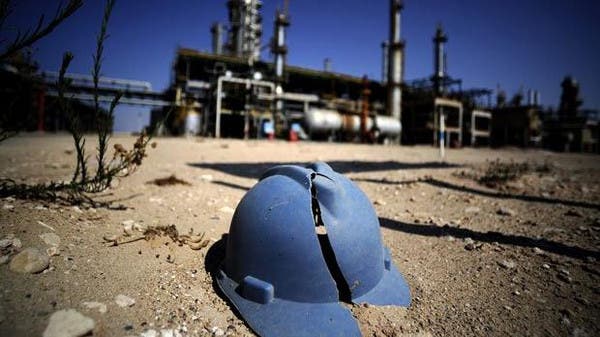 A worker's helmet lies on the ground at the Zawiya oil refinery, some 40 kms west of Tripoli. (AFP)
By Ahmed Elumami | Reuters Tunis
Saturday, 1 November 2014
A former Libyan rebel leader, who seized oil ports in the past to campaign for eastern autonomy, said he had turned down an offer to join an armed group challenging the internationally-recognized government.
The loyalty of Ibrahim Jathran to the government is key to ensure that three oil ports accounting for at least 500,000 barrels of days of exports in eastern Libya will stay open.
He had closed with thousands of supporters the ports in summer 2013 to press for regional autonomy, inflicting billions of dollars of losses for Libya until reaching a deal with the government to end the blockage in return for his men joining a state oil guard force.