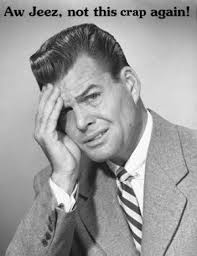 I'm sick to death with these ridiculous stories about evil sweatshops in the 3rd world, "taking advantage of workers, who are getting mere pittances of what people earn in the West", bla bla bla bla bla.
MILTON FRIEDMAN: Sweatshops and child labor were conditions that resulted more from poverty than from laissez-faire economics. Wretched working conditions still exist in nations with all sorts of enlightened social legislation but where poverty is still extreme. We in the United States no longer suffer that kind of poverty because the free-enterprise system has allowed us to become wealthy.
Everybody does take the line that laissez faire is heartless. But when do you suppose we had the highest level of private charitable activity in this country? In the 19th century. That's when we had the great movement toward private nonprofit hospitals. The missions abroad. The library movement. Even the Society for Prevention of Cruelty to Animals. That was also the era in which the ordinary man, the low-income man, achieved the greatest improvement in his standard of living and his status. During that period, millions of penniless immigrants came in from abroad, with nothing but their hands, and enjoyed an enormous rise in their standard of living.
My mother came to this country when she was 14 years old. She worked in a sweatshop as a seamstress, and it was only because there was such a sweatshop in which she could get a job that she was able to come to the U.S. But she didn't stay in the sweatshop and neither did most of the others. It was a way station for them, and a far better one than anything available to them in the old country. And she never thought it was anything else. I must say that I find it slightly revolting that people sneer at a system that's made it possible for them to sneer at it.
62p AN HOUR: What women sleeping 16 to a room get paid to make Ed and Harriet's £45 'This Is What A Feminist Looks Like' T-shirts

Feminist T-shirts worn by politicians are made in 'sweatshop' conditions
Migrant women in Mauritius are making the £45 tops for 62p an hour
They say: 'We don't feel like feminists. We don't feel equal. We feel trapped'
Machinists sleep 16 to a room and earn less than average wage on island
T-shirt is sold in Whistles in aid of activism group The Fawcett Society 
Deputy chief executive of the charity Dr Neitzert said they had originally been assured the garments would be produced ethically in the UK
When they received samples they noted they had been made in Mauritius
She added that if evidence emerges Whistles will have to withdraw range
Harriet Harman wore shirt on front bench of the Commons during PMQs
Feminist T-shirts proudly worn by Ed Miliband, Nick Clegg and Harriet Harman are made in 'sweatshop' conditions by migrant women paid just 62p an hour, a Mail on Sunday investigation has revealed.
The women machinists on the Indian Ocean island of Mauritius sleep 16 to a room – and earn much less than the average wage on the island.
The £45 T-shirts carry the defiant slogan 'This is what a feminist looks like'. But one of the thousands of machinists declared: 'We do not see ourselves as feminists. We see ourselves as trapped.'
In this special investigation by the Mail On Sunday, Ben Ellery reveals exactly what is like for these women…
They are the T-shirts designed to make a political statement about women's rights – but the female workers making them are paid just 62p an hour in an Indian Ocean 'sweatshop'.
Between shifts women making garments emblazoned with the slogan 'This is what a feminist looks like' sleep in spartan dormitories, 16 to a room.
The workers paid just 62p an hour: Machinists at the CMT factory in Mauritius with one of the 'feminist' shirts it would take nearly two weeks' of their wages to buy
And critics say the low wages and long hours at the Mauritian factories amount to exploitation.
The shirts have been worn by Ed Miliband, Nick Clegg and Harriet Harman, all keen to display their feminist credentials – even though the Deputy Prime Minister last night admitted he had 'no idea' where the garments were made.
But The Mail on Sunday has toured a factory producing the T-shirts, where workers earn just 6,000 rupees a month – equivalent to £120.
The figure is just a quarter of the country's average monthly wage, and around half of what a waiter earns. Each 'feminist' T-shirt costs just £9 to make, but high street chain Whistles sells them for £45 each – a figure it would take the women a week and a half to earn.