Great going Elder!
We all know that the corrupt freak show called the UN is full of hatred of the Jews, exposing it is but a civic duty.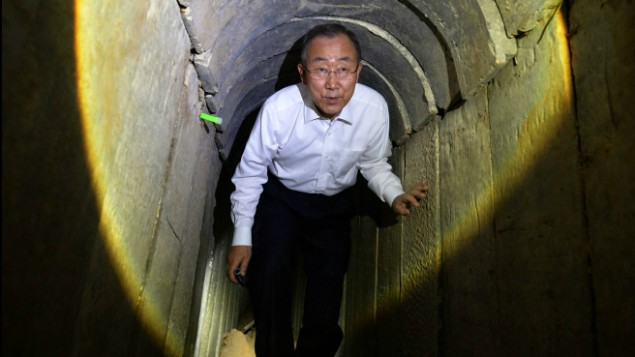 COVERUP: UNRWA removes "human rights" webpage after hate and lies exposed
It's happened again.
For the second time, after I exposed that UNRWA's Gaza school curricula include many examples of promoting hateful ideas that directly contradict those of the UN and UNRWA themselves, the organization has stealthily removed the evidence without any acknowledgment or apology.
My 2012 exposé of how UNRWA schools were teaching hate, martyrdom and jihad to students, with many examples of essays and poems, resulted in UNRWA removing many individual school sites and specific pages and domains from the Internet without any public notice.
Now, my latest exposés showing explicit antisemitism and hateful historical lies in the UNRWA site dedicated to its "human rights" curriculum has resulted in UNRWA pulling that entire site down as well. (The Google cached version of the site is here, for now. The document that included the explicit antisemitism is cached here. I uploaded it here.)