That really should make everyone's hair here stand on end.
Hopefully none of these bastards ends up killing anyone here, and if they do, those responsible for allowing them back in be held accountable. This is moronic.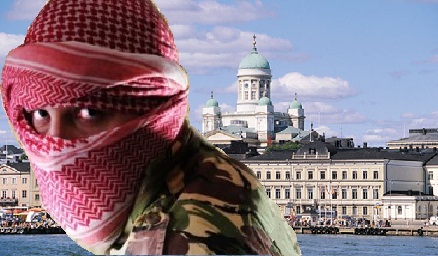 Security police study possible ISIS link in Pori student's disappearance
According to an Yle report, the Finnish Security Intelligence Service (Supo) is looking into whether a university student from western Finland has headed to take up arms in Syria.
Yle has learned that the Finnish Security Intelligence Service (Supo) is investigating a student in Pori for possible ISIS links.
Supo declines to confirm or deny the Yle report. According to the report, security police are probing a man who studied at the Satakunta University of Applied Sciences and may have been left to become an ISIS fighter in the Mideast.
Supo communications chief Jyri Rantala said that the service does not comment on individual investigations.
The 21-year-old disappeared about two weeks ago. He sent an email to his brother saying he was going to fight in Syria. The boys' father informed Finnish police.
Nearly half of suspected militants return
Supo has estimated that some 45 people have left Finland to join radical Islamist groups. Not all of them are involved in armed conflict.
About 20 such individuals have also returned to Finland, and Supo is now studying these on a case-by-case basis in collaboration with the National Bureau of Investigation.
Rantala, a long-time Yle reporter, took over as Supo's spokesman earlier this year.