Live blogging the event, DAY II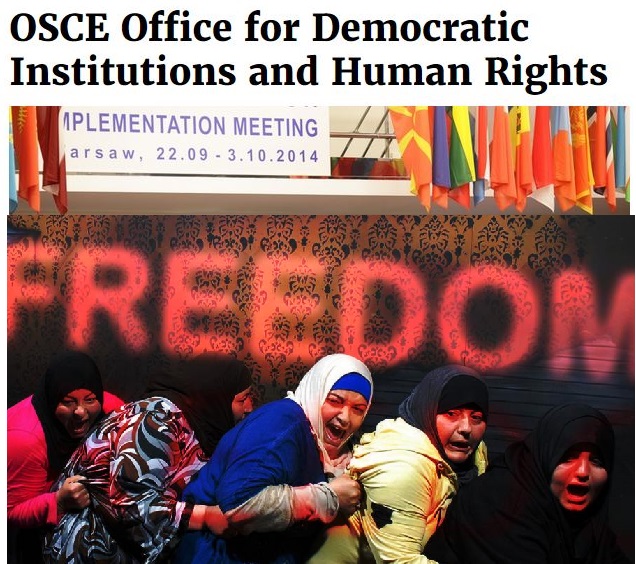 Elisabeth Sabaditsch-Wolff, Stephen C. Coughlin and Arthur Brooks.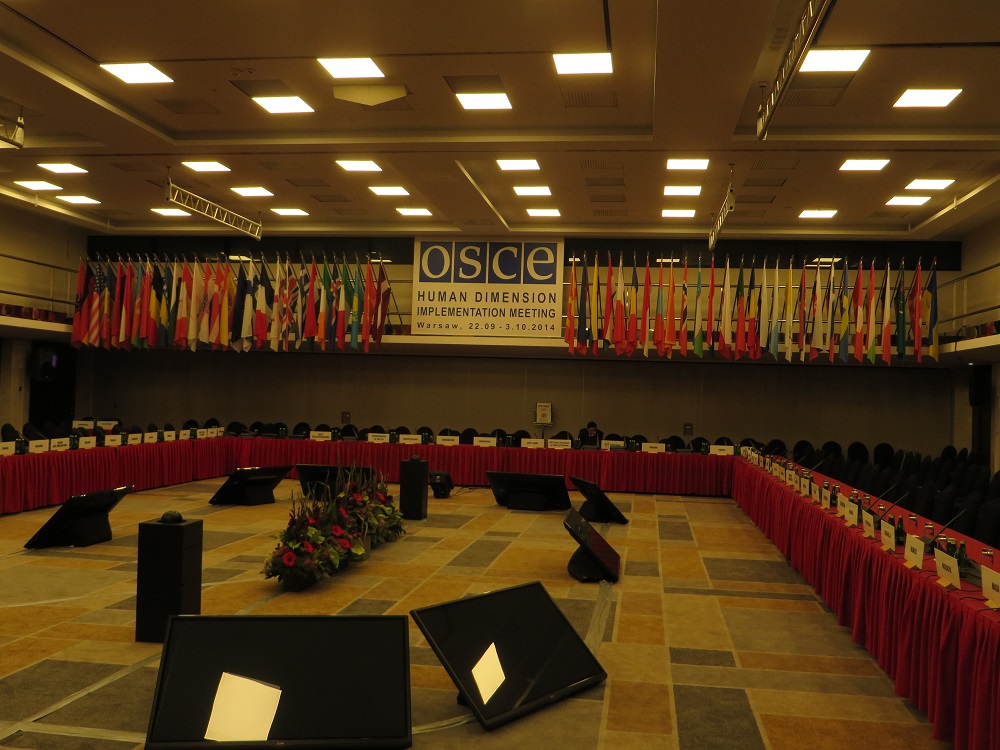 12: 40: Elisabeth Sabaditsch just spoke, followed by the ICLA
ICLA representative, Alain Wagner, speaks on sharia law: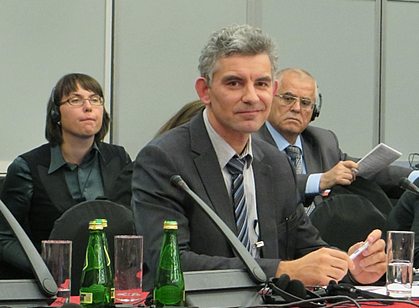 Promoting sharia is not a religious freedom, it's an abuse of rights.
Statement by the International Civil Liberties Alliance
OSCE Human Dimension Implementation Meeting
Session 14: Fundamental Freedoms II
Warsaw, October 1, 2014
As a preliminary remark I'd like to declare that the International Civil Liberties alliance supports the recommendations of Christian Solidarity Worldwide NGO report.
Promoting sharia is not a religious freedom, it's an abuse of rights.
Sharia is an ideology which defines itself as a coherent block from which no one can subtract anything.
Sharia isn't a system of moral principles from which one can pick and choose following a personal interpretation.
Sharia contains six fundamental elements:
The "Ummah" concept which defines a human group enforcing sharia and trying to follow its rules.
The Islamic state (caliphate) concept as the only legitimate model of political and social organization.
Compulsory regulations commanding all aspects of social behaviour.
Discriminatory regulations against women and non-Muslims.
The concept of "faith-based legitimate violence".
And ultimately the concept of "permanent war" waged by the Ummah against all those who do not submit to sharia.
Sharia is an ideology like Nazism and communism, with the particularity of being simultaneously a theocratic and a totalitarian system.
All individuals or organizations promoting sharia rule or a doctrine containing sharia engage in activities of a political nature. Categorizing a group of sharia proponents as being "cultural" or "religious" is deceptive and inaccurate. The only true way to categorize such group is : "theocrato-totalitarian".
No country truly committed to civil right protection can allow such groups to freely operate on their territory, because they are a real threat to human rights and democratic institutions.
ICLA recommends:
That OSCE encourage participating states adopt legislation empowering participating states to re-categorize as "political and anti-democratic" every organization which regularly promotes sharia in its activities. And especially so in all educational activities targeting children.
That ODIHR, during the process of elaborating laws, remain vigilant about the need for a legal framework scrupulously respecting the freedom of belief and of religion of other groups and individuals.