Being anti-EU is the only smart alternative.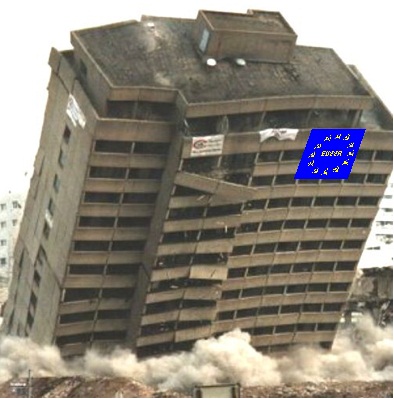 Germany's anti-euro party makes breakthrough in state vote
01 September 2014, 00:16 CET
(BERLIN) – German Chancellor Angela Merkel's conservatives retained their grip on power in the eastern state of Saxony Sunday but now face opposition from a fledgling anti-euro party, which won its first seats in a regional assembly.
Merkel's Christian Democrats (CDU) won more than 39 percent of the vote in the regional parliament, according to preliminary results, but the party needs a new coalition partner after its current allies crashed out.
Marking its debut into a state assembly, the Alternative for Germany (AfD) party, which backs the dissolution of the euro, exceeded pollsters predictions with around 10 percent, the initial results showed.
[…]
The outcome also marks the end of a chapter for the FDP, losing its last membership of a regional government after being kicked out of the national parliament last year.
The AfD, which leapt into the European Parliament in May but narrowly missed entering the German parliament in last September's general elections, was set up by economics professor Bernd Lucke, a former CDU member, early last year.
It also wants an end to EU bailouts and for Germany to return to its once beloved Deutschmark.
"It's time for a new party in Germany," Lucke said on ZDF television as the first results came in.
More here. H/T: Fjordman