The amount of disgust I have for that organization is limitless.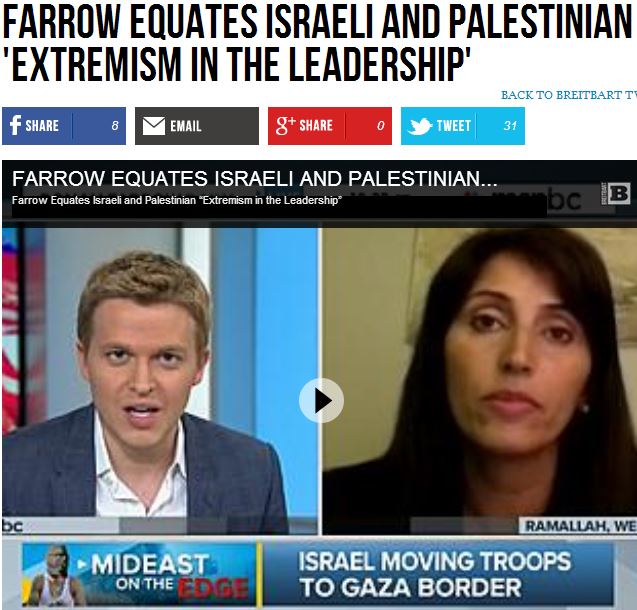 On his Thursday show, MSNBC "Ronan Farrow Daily" anchor Ronan Farrow blamed "extremism in the leadership on both sides" for the ongoing Israeli-Palestinian conflict in his discussion with former PLO spokesperson Diana Buttu.
Buttu strongly blamed Israel for the recent flare-up in violence, stating that the "root cause" of the conflict "is the fact that Palestinians for more than four decades have been denied their freedom and whether it's the Israelis doing it directly or the brutal military occupation they live in on a day-to-day basis, Palestinians on a day-to-day basis are subjected to violence."  She also urged sanctions against Israel for its settlements, and defended Hamas by denying its role in the kidnapping and murder of three Israeli teenagers.