This puts the chinless one in a tight spot now doesn't it?

ISIS seizes oil field and towns in Syria's east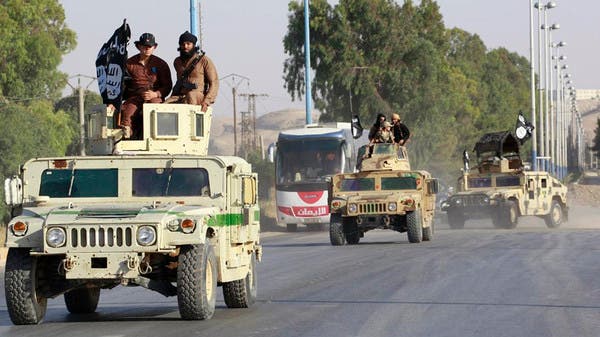 Militant Islamist fighters take part in a military parade along the streets of Syria's northern Raqqa province June 30, 2014. (Reuters)
Sylvia Westall, Beirut – Reuters
Thursday, 3 July 2014
Militants from the Islamic State group seized control of Syria's largest oil field from rival Islamist fighters on Thursday, strengthening its advance across the eastern Deir al-Zor province, an opposition monitoring group said.
The capture of the al-Omar oil field gives Islamic State control of crude reserves which could be useful to its advancing fighters, and underlines how the al Qaeda offshoot has eclipsed its militant rivals by capturing territory and assets across Syria and Iraq in the past few weeks.
It has declared an Islamic 'caliphate' on lands it has seized in both countries, and urged Muslims worldwide to flock there and wage holy war.
The Syrian Observatory for Human Rights said the Islamic State "took leadership" of the oil field from Nusra Front, the official wing of al-Qaeda in Syria
More here. H/T: Fjordman