'Dutch', only by means of a passport.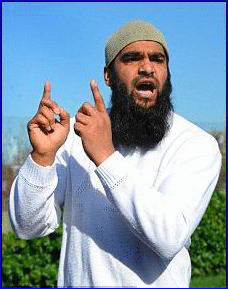 Non-Western Dutchmen Send Extreme Hate Mail to Dutch Jewish Defense Organization
Esther Voet, Director of the Center for Information and Documentation Israel (CIDI) received a huge amount of hate tweets on Twitter after the murders at the Jewish Museum in Brussels. She says that texts like "Cancer Jews killed in Belgium" originate from 12-16 year olds of "non-Western" origin. "Anti-Zionist" has become a fashionable honorary title in The Netherlands.
Voet added that CIDI is extremely worried about the return of Jihadi fighters from Syria. CIDI also filed a police complaint against the foundation "Stop the Occupation" of Gretta Duisenberg, (the widow of the former president of the European Central Bank) who refuses to remove an article about "The Jewish Control of the World Media" from their website.
BNFTN via Telegraaf.nl