Return to sender, address unknown.
The tone of the article is one of "Finland is not doing enough" and it also includes the ramblings of  Frank 'Scum-Gate' Johansson, head the Finnish branch of Amnesty International: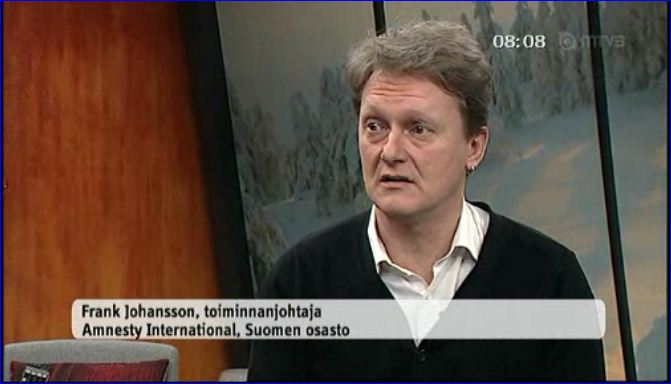 "Comparing the two countries is like comparing apples and oranges. It might make more sense to compare Finland and Norway,"

"No one with authority is giving out signals that we are prepared to take more refugees."
Sweden swirls in a dervish over its great accomplishment of 16,300.
Finland receives 149 asylum applications from Syrians, Sweden 16,300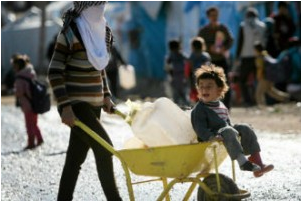 Finland received 149 asylum applications from Syrians displaced by continuing violence in the country, reveal preliminary statistics given to Helsingin Sanomat by the Finnish Immigration Service.
As expected, the figures published by the Swedish Migration Board look very different: 16,300 Syrian refugees applied for asylum in Sweden last year.
The growing number of Syrians forced to flee the country is in conflict with the number of asylum applications received by Finland, with the figure having gone down from 183 in 2012.
The Syrian crisis escalated in 2013, forcing 1.3 million people to leave their homes during the first half of the year alone, according to statistics compiled by the UN.
Last year, the number of all asylum applications to Finland totalled 3,238, while 54,259 refugees sought asylum in Sweden. Both figures are up from 2012, with Finland receiving 3 per cent more applications and Sweden 24 per cent.
Sweden was the third most sought after destination in Europe for asylum seekers, behind France and Germany and in relation to population it received by far the highest number of applications.
In 2013, Sweden granted asylum to around 29,000 asylum seekers, Finland to 1,800. The percentage of accepted applications was similar in both countries and they usually agreed to resettle Syrian asylum seekers.
Sweden also resettled the highest number of underage asylum seekers without a family in Europe: over 3,800, while Finland took 156 underage refugees.
Compared with Finland, Sweden also handles applications at lightning speed, granting a decision in 120 days on average whereas in Finland the process takes 269 days.
When it comes to matters related to asylum seekers, Finland and Sweden are in different leagues.
More here. H/T: Fjordman