Westerners get a taste of what Israelis have to live with.
Citizens of Prague who are forced to live next to the so called 'Palestinian people', after finally figuring them out, do not want them in their area. Now they can understand the nature of the conflict, leaders of the Fakestinian movement couldn't care less about the lives of civilians around them. You see that in the Hamas run Gazastan Strip, as well as in the Heznazi controlled parts of Lebanon.
NOTE: I've been to the Israeli embassy in Helsinki on a number of occasions, it's difficult to think of anything similar taking place there, in fact, it's a total impossibility.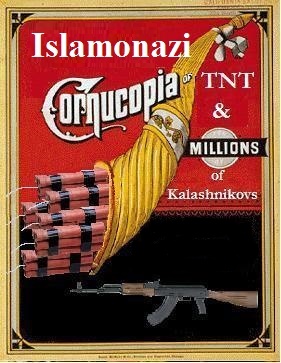 Prague residents look to oust Palestinian embassy
'We have lost trust in the diplomats,' local mayor says after a large weapons cache was found inside the diplomatic mission
Policemen stand near the residence of the Palestinian ambassador to the Czech Republic, January 1, 2014 (photo credit: AP/CTK/Katerina Sulova)
PRAGUE — Relations between the Palestinian Authority and the Czech Republic took a nosedive Friday after residents voiced concerns over the discovery of illegal weapons found at the Palestinian embassy complex where a booby-trapped safe killed the ambassador.
The mayor of the Suchdol district, where the Palestinian embassy complex is based, said he would lodge complaints with Czech authorities.
"We have lost trust in the diplomats," Mayor Petr Hejl told The Associated Press Friday after receiving complaints from neighbors. "We feel deceived by them."
Ambassador Jamel al-Jamal, 56, died Wednesday after an embassy safe exploded. The career diplomat had only started his posting in October.
Police said they found unspecified illegal weapons in the new complex, which includes the embassy and the ambassador's residence where the safe exploded.
Police spokeswoman Andrea Zoulova said Friday it was not yet clear why the Palestinians had the weapons there. She would not say how many weapons were found or how old they were.
The Foreign Ministry said Friday that there appeared to have been a breach of diplomatic rules, and that it was seeking an explanation from the Palestinians.