And what is the Manchurian candidate's response?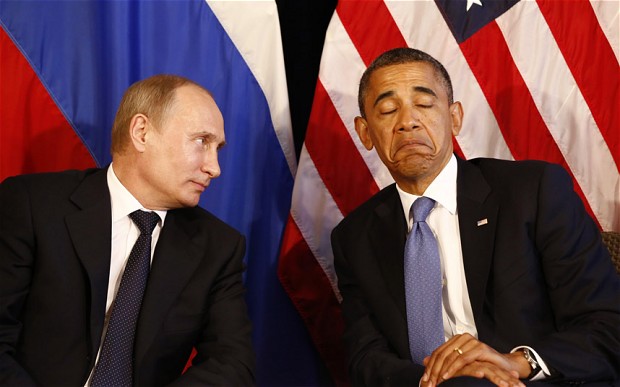 If there were any justice in the world, Obama would be impeached by both houses of congress, and criminal charges filed for treachery, conspiring against the American people and his ass tossed in the clink.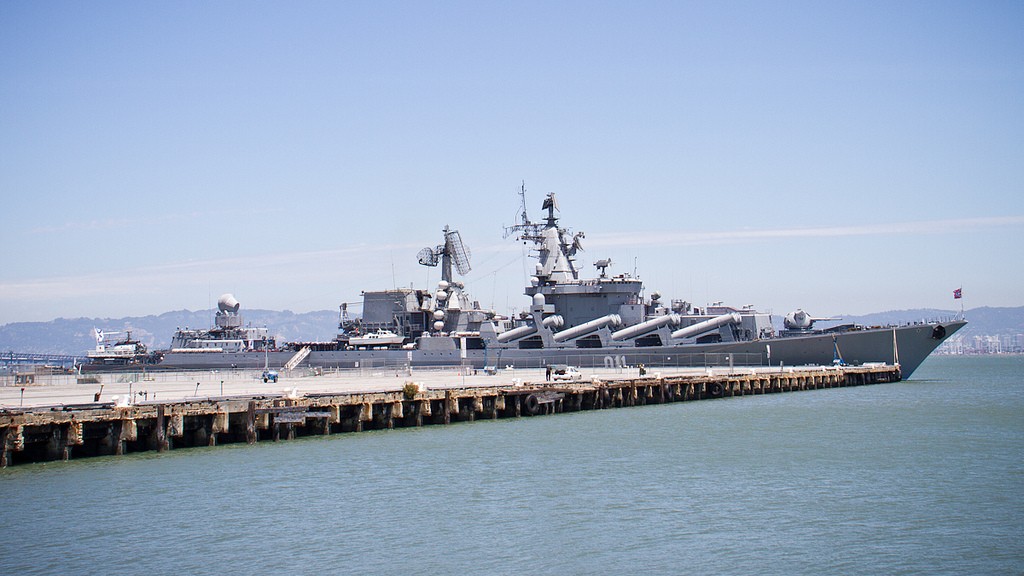 Russian navy: First port visit to Egypt (among others) in 21 years
Suddenly, even Vladimir Putin looks more attractive.  He looks, at least, like he actually intends to fight radical Islamism – in some of its varieties anyway.  In theory, he has some pull with Iran.  He can exert a certain level of "check" on the Syria crisis.  His relatively well armed nation sits on the other side of Erdogan's wild-card Turkey, which keeps bouncing from China to Iran to NATO and back again.  He's not "Europe" – not really – but "Europe" acknowledges that he has to be given a place at the table.
Maybe he doesn't look attractive, exactly; maybe the word is interesting.  Whatever it is, it's showing up in real forms now, in regional nations' decisions in the Eastern Mediterranean.  Last week came the flurry of reports that Putin would visit Egypt in November and announce a major arms sale, which will inevitably serve as something of a counter-smack to the U.S. decision to halt arms deliveries to Egypt a few weeks ago.
Putin reviewing warships in Sevastopol. His navy heads for points south. (VOA image)
The newer news is from Monday, 11 November, when Russia's Slava-class missile cruiser Varyag pulled into Alexandria for the Russian navy's first port visit in Egypt since 1992.  Pundits of varying quality have rushed to speculate that Moscow will soon have the use of Egyptian ports as bases in the region.  I doubt that; Egypt is too anxious to retain her stature and independence of action – properly so – and doesn't "need" to accord Russia such privileges to keep useful ties going between the two of them.
In the current, comparative disarray of some Arab governments in the region, Egypt's actually looks solid and moderate, and has the overt support of Saudi Arabia and Jordan, as well as the tacit support of Israel – all of which are well armed, well connected regional powers with common interests in a status quo.  The situation over which Al-Sisi presides is different from that of the Nasser regime in the 1950s and 1960s, when it was so eager for the great-power patronage of the erstwhile Soviet Union.
Russia, for her part, is unlikely to press this issue.  Between Syria, Greece, Cyprus, Montenegro, and Malta, the Russian navy has a lot of options now for making temporary landfalls for logistics.  Moscow wouldn't necessarily even save money by concluding more literal "basing" agreements in the Mediterranean.