This article on Kristallnacht Abuse by Dr.Manfred Gerstenfeld was published in the Jerusalem Post today. The text here is slightly different because the story of Stavanger was not yet known when Dr.Gerstenfeld wrote the article.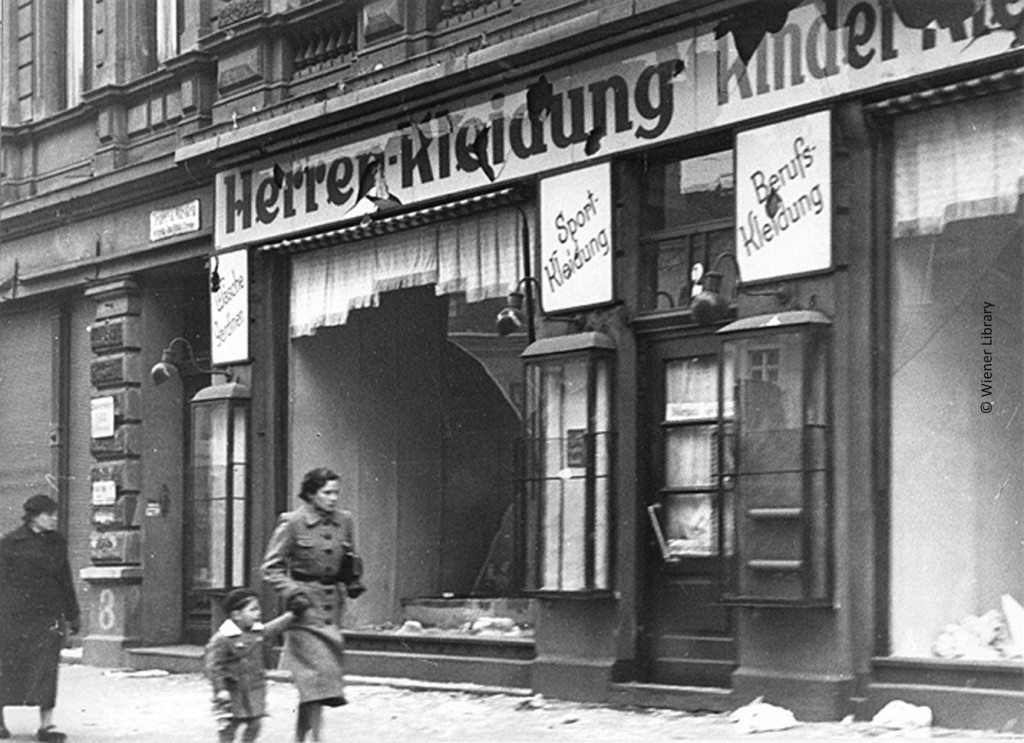 Kristallnacht Abuse as a Political Instrument
By Manfred Gerstenfeld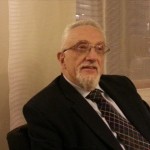 This year as has often occurred in the past, some Kristallnacht memorial meetings in Europe were abused as political instruments rather than to memorialize Jewish victims.
Memorial day manipulation in Germany goes back many years. In 1969 on the date marking Kristallnacht, an anarchist-leftist group painted graffiti on Jewish memorials stating, "Shalom and Napalm" or "El Fatah." Additionally, a firebomb was thrown at the Jewish community center in Berlin. The leftist groups' common perception was that, "Jews who were expelled by fascism became fascists themselves, who in collaboration with American capitalism, want to annihilate the Palestinian people."1
In 2010, Frankfurt's then-Christian Democrat Mayor Petra Roth invited Holocaust survivor Alfred Grosser to deliver the 2010 Kristallnacht speech in Paul's Church. This German-born French Jewish intellectual promoted reconciliation between Germans and the French. He is a notorious anti-Israel hate-monger. Grosser used his speech to draw parallels between the conduct of the Nazis and Israel.2
This year, another Kristallnacht manipulation drew much attention. Jerusalem Post reporter Benjamin Weinthal detailed the criticism of a memorial conference at Berlin's Jewish Museum. Jewish anti-Israel hate-monger Brian Klug was invited as the keynote speaker there.3
The abuse of Kristallnacht memory is far from limited to Germany. On 9 November 2003 in Vienna, a memorial meeting was disrupted by members of the Sedunia group, who shouted through loudspeakers. They had to be removed by participants of the meeting. Sedunia is an organization of Muslims and Austrian converts to Islam.4
In the same month a leading Dutch inciter against Israel, Gretta Duisenberg — the widow of a former president of Europe's Central Bank — took part in a demonstration in one of Amsterdam's main squares. A mock Israeli checkpoint for Palestinians was set up there. Only the participation of Palestinian suicide murderers would have made it more realistic.
A few years ago, the Dutch Jewish community started to organize its own Kristallnacht memorial meetings in Amsterdam. The other leftwing dominated commemoration downplays contemporary anti-Semitism and focuses on general racism. Muslim organizations also participate in it, often to promote the fight against Islamophobia. They do not speak out against the fact that the greatest violence in any religion in the world comes out of several Muslim societies. This year, at least 65,000 Muslims will be murdered by other Muslims in a number of Arab states. Nor will they mention that the involvement of Muslims in anti-Semitic incidents in Europe is far larger than their proportion of the population. This has again been confirmed in the recently published study by the European Agency for Fundamental Rights.5
Muslim bodies and left-wing organizations sometimes play together a major role in this abuse of Kristallnacht. In Helsingborg, Sweden, the Jewish community refused to participate in the 2012 Kristallnacht memorial meeting. Local paper Helsingborgs Dagblad, noted that the community's leader Jussi Tyger said that the memorial meeting was organized by left-wing parties and Muslims, who are known to be the most racist against Jews.6
In the Norwegian town of Bergen, the November memorial day is not centered on Kristallnacht, but on the 26th of the month when cargo ship Donau left Oslo with 552 Jews – the great majority of whom were killed in extermination camps. They had been arrested by Norwegian police rather than by German occupiers. Last year the speakers were leader of the Socialist Left party Audun Lysbakken and former Prime Minster Kåre Willoch, both notorious anti-Israelis. This was another expression of abuse of Holocaust memory: extreme anti-Israelis attempting to whitewash their reputation. The local Jews decided not to participate.
An American-Norwegian Jew who has participated for years in the event with Jewish prayers and an original composition, wrote on his Facebook page: "I refuse to participate in the same program as Kåre Willoch. They could not have chosen a more inappropriate speaker at a ceremony commemorating the Holocaust." He explained to his American friends in English that Willoch is "extremely anti-Israel, and has made some terrible anti-Semitic comments." 7
This year Florence Aryanik, a young gentile woman of Iranian descent pulled out of the Oslo Kristallnacht memorial. She was meant to speak there, but received a death threat earlier that day.8 At the Stavanger memorial, former Labor Party Deputy Mayor Odd Kristian Reme spoke. He wore a Palestinian keffiyah scarf. The Chairman of the Oslo Jewish community, Ervin Kohn condemned this saying that the highlighting of other political issues was a misuse of what happened to the Jews.9
There is also wider abuse. U.N. watcher Anne Bayefski wrote: "The Algerian delegate at the 2002 and 2003 United Nations Commission on Human Rights said that Israeli actions repeat Kristallnacht daily. He also said that Palestinians have numbers put on their arms and wondered how long one was going to wait for the Israelis to commit a massacre like Babi Yar. No state, except for Israel, drew attention to that statement."10
Of a different distorting nature is the regular comparing of potential ecological disaster to the Holocaust. In 1989, then-Senator from Tennessee Al Gore, published an op-ed in the New York Times titled, "An Ecological Kristallnacht. Listen." Gore called upon all humankind to heed the warning: "…the evidence is as clear as the sounds of glass shattering in Berlin"11
All these vignettes above have to be seen in a broader context: the widespread and increasing abuse of Holocaust Memory at large.
1 Bommi Baumann, Wie alles anfing (Frankfurt am Main, 1976). As quoted in Susanne Urban, Being Leftist and Anti-Semitic in Germany, P&A, 32, 1 May 2005.
2 Manfred Gerstenfeld interviews Benjamin Weinthal, "Germany Bestows Awards Upon Anti-Israel Inciters," Israel National News, 27 January 2013.
3 Benjamin Weinthal, "Inclusion of anti-Israel speaker at Berlin conference on ways to tackle anti-Semitism sparks uproar," The Jerusalem Post, 6 November 2013.
4 http://no-racism.net/article/1008/.
5

FRA report

Discrimination and hate crime against Jews in EU Member States: experiences and perceptions of antisemitism
6 "Inget judiskt deltagande när Kristallnatten ska uppmärksammas," Helsingborgs Dagblad, 7 November 2012 [Swedish].
7 McGonagall, "No let-up for Norwegian Jews; Israel bashers Willoch and Lysbakken tapped to give speeches at Holocaust memorial event," Norway, Israel and the Jews, 13 November 2012.
8Richard Orange, "Kristallnacht Speaker Receives Death Threats," The Local- Norway, 11 November 2013.
9 Conrad Myrland, "Prest holdt appell i Palestinaskjerf på jødemarkering," MIFF, 11 November 2013.
10 Manfred Gerstenfeld interviews Anne Bayefsky, "The United Nations: Leading Purveyor of Anti-Semitism, P&A, 31, 1 April 2005.
11Al Gore, "An Ecological Kristallnacht. Listen," New York Times, 19 March 1989.
[subscribe2]